Board of Governors 2020 Elections Results
The Academy of Management is pleased to welcome four new members to the Board of Governors for the 2020-2021 term. Terms will begin at the close of the 2020 Annual Meeting.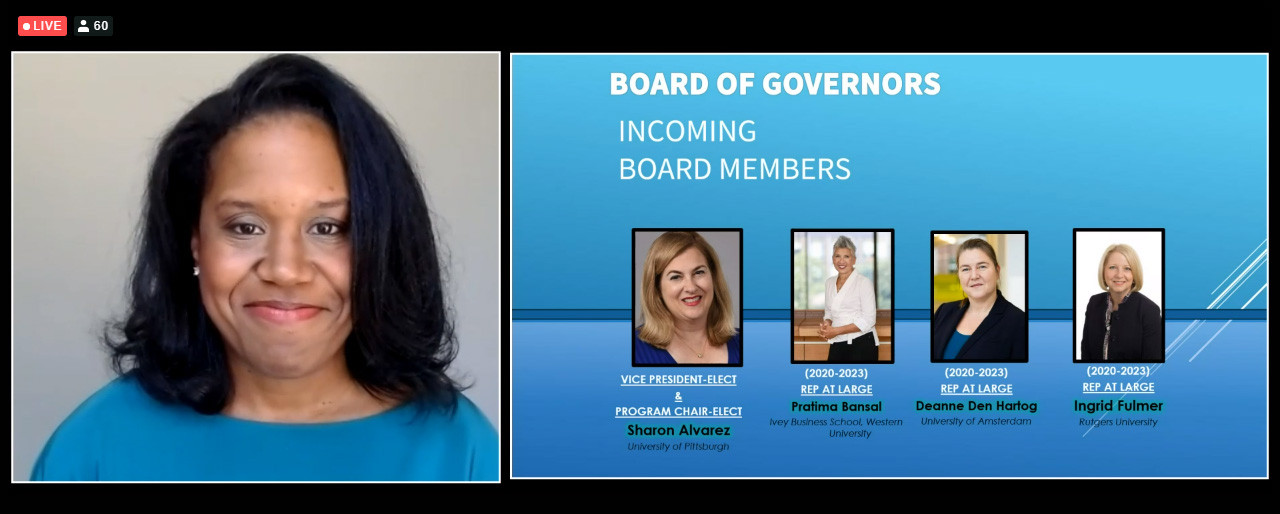 AOM 2020-2021 President Quinetta Roberson presents new members of the AOM Board of Governors at the 2020 Virtual Annual Meeting.
New Board Members for the 2020-2021 term
Vice President-Elect/Program Chair-Elect: Sharon Alvarez, University of Pittsburgh (USA)
Representatives at Large
Pratima Bansal - Ivey Business School, Western University (Canada)
Ingrid Fulmer - Rutgers University (USA)
Deanne N. Den Hartog - University of Amsterdam (Netherlands)
Board Member Biographies
Vice President-Elect/Program Chair-Elect Sharon Alvarez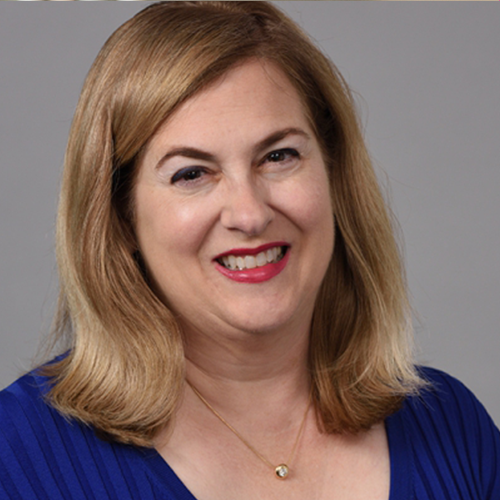 Sharon Alvarez is the Thomas W. Olofson Chair in Entrepreneurial Studies at the Joseph M. Katz Graduate School of Business, University of Pittsburgh. Professor Alvarez is the Past Chair of the Entrepreneurship pision of the Academy of Management and was the 2015 Denver Program Chair for the Strategic Management Society as well as Representative at Large for the SMS Entrepreneurship Interest Group.
Alvarez has been a Max Planck Scholar at the Max Planck Institute for Entrepreneurship and Economic Systems Research, she has been a visiting professor at Sun-Yet-Sen University in China, the University of Alberta, and the University of Utah. Her current research includes entrepreneurship theory of opportunities, firm, and market emergence. She is associate editor for the Academy of Management Review and past associate editor for Strategic Entrepreneurship Journal. She has been published in Academy of Management Review, Organization Science, Strategic Management Journal, Strategic Entrepreneurship Journal, Academy of Management Executive, Journal of Business Venturing, Journal of Management, and Human Resource Management Journal.
Alvarez's paper (with Barney) "Discovery and Creation: Alternative Theories of Entrepreneurial Action" won the Academy of Management's Entrepreneurship Division 2019 Foundational Paper Award as well as the Strategic Entrepreneurship Journal Best Paper Award; her paper (with Barney) "Forming and Exploiting Opportunities: The Implications of Discovery and Creation Processes for Entrepreneurial and Organizational Research" was the runner-up for the INFORMS award; and her paper (with Barney) "How Entrepreneurs Organize under Conditions of Uncertainty" won the Journal of Management Best Paper Award.
Representative at Large Pratima Bansal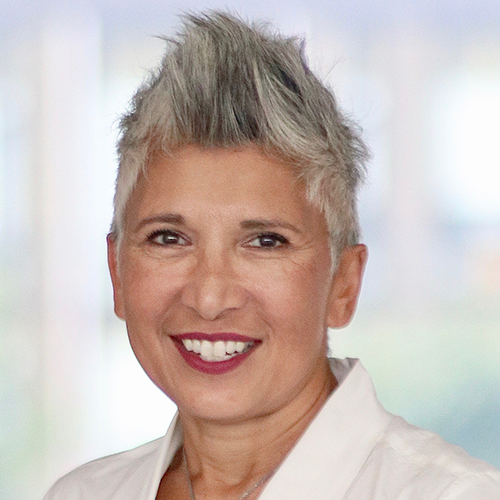 Pratima Bansal is the Canada Research Chair in Business Sustainability at the Ivey Business School at Western University (London, Ontario). She founded and continues to direct Ivey's Centre for Building Sustainable Value and the Network for Business Sustainability (www.nbs.net). She is also leading Ivey's Innovation Learning Lab. All of these efforts aim to strengthen research and its ties with practice. She researches the nexus of time, space and scale in business strategy, in order to advance sustainable development. For her contributions to the research and practice of sustainability, Bansal was elected to the Royal Society of Canada in 2018, and named a 'Distinguished Scholar' by the Organizations and Natural Environment Division of the Academy of Management in 2017 and a 'Faculty Pioneer by the Aspen Institute in 2008.
Bansal has published over 50 peer-reviewed academic journals in all of the Academy Journals, including the Annals, Discoveries, Journal, Review, Perspectives, and Learning and Education. She served as a Deputy Editor (2016-2019) and as an Associate Editor (2010-2013) for the Academy of Management Journal. She has also sat previously on nine editorial review boards. Her research has also been cited in the popular press including The Wall Street Journal, Globe and Mail and The Independent. She spoke at the TEDx Western event in 2013. Bansal teaches at all levels of the business program, including undergraduates, MBAs, PhDs, and executives.
Representative at Large Ingrid Fulmer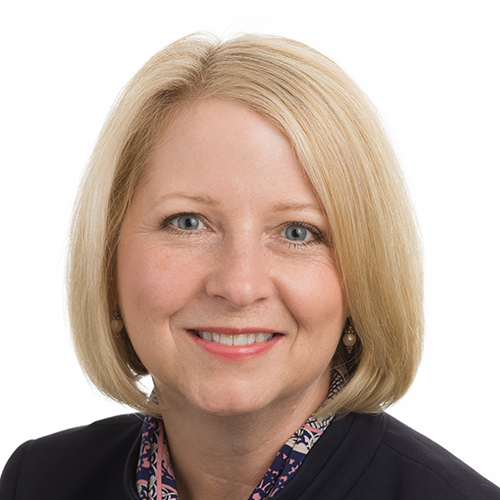 Ingrid Fulmer is a Professor of Human Resource Management and Associate Dean for Academic Affairs at the School of Management and Labor Relations at Rutgers University (USA), where she also previously served as director of the PhD program. In addition, Fulmer is an honorary Adjunct Professor (Level E) at the University of South Australia Business School. She recently completed her five-year term in the elected leadership track of the HR division of the Academy of Management; prior to that, she served a three-year term as representative at large in the division. She is active on several journal editorial boards and has been an associate editor of Academy of Management Review and of International Journal of Human Resource Management.
Fulmer's teaching and research interests are in the areas of human resource management (with particular focus and expertise in compensation and reward systems), organizational behavior, and business ethics. Currently, she is engaged in research projects examining organizational pay communication/transparency and also organization-alumni relationships. Her published research has appeared in Academy of Management Review, Academy of Management Journal, Journal of Applied Psychology, Journal of Management, Personnel Psychology, and Journal of Business Ethics, as well as in other journals and edited volumes. In her "former life," prior to completing her Ph.D. at Vanderbilt University (USA), she worked as a certified public accountant and consultant. Whenever she has the opportunity, she is an enthusiastic traveler and adventurous cook/foodie.
Representative at Large Deanne N. Den Hartog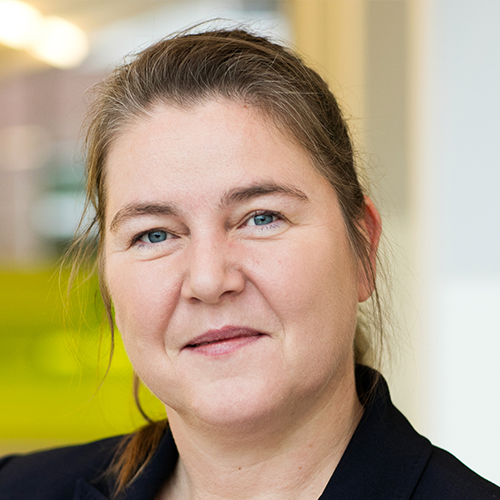 Deanne N. Den Hartog is Professor of Organizational Behavior and head of the Leadership and Management section of the University of Amsterdam Business School (ABS). She is also currently director of the ABS research institute. Den Hartog earned her PhD (1997) from the Vrije Universiteit Amsterdam in the Netherlands. She has held a number of visiting positions in the US and UK and is currently visiting research professor at the university of Southern Australia. In the Academy, Den Hartog served on the Organizational Behavior division's Executive Committee as Representative-at Large (2011-14) and she represents the Netherlands in the International Ambassadors Program of the HR division (2009-). Within the Academy she also participated in Junior Faculty Workshops, PDWs and Doctoral Consortiums, and award committees.
Beyond the Academy, Den Hartog served on the Board of Directors of the International Association of Applied Psychology (IAAP) (2006-2014), the board of the Netherlands foundation for Management Development (NfMD 2000-2007) and the board of the Dutch HRM network (2007-). Den Hartog also serves on the editorial boards of several journals and has co-edited several special issues and an Encyclopedia of International Management. Her research interests include (un)ethical, charismatic and cross-cultural leadership, dark traits, proactive and innovative work behavior, human resource management, and trust. She collaborates with many scientists on projects in these areas and has published in journals such as the Journal of Management, Journal of Applied Psychology and Journal of Organizational Behavior.
The Academy of Management's Board of Governors (2020-2021)

President: Quinetta M. Roberson
President-Elect: Herman Aguinis
Vice President and Program Chair: Amy Hillman
Vice President-Elect and Program Chair-Elect: Sharon Alvarez
Past President: Jacqueline A-M. Coyle-Shapiro
Representatives at Large: Pratima Bansal, Diana Bilimoria, Deanne N. Den Hartog, Ingrid Fulmer, Morten Huse, Søren H. Jensen, Tammy L. Madsen, Isabel Metz, Nelson Phillips