Welcome to the Academy of Management
AOM is the preeminent professional association for management and organization scholars.
Our members are professors and Ph.D. students in business schools at universities, academics in related social science and other fields, and practitioners who value knowledge creation and application.
Join us!
AOM 2021 Post-Conference All-Access
Access 2021 Annual Meeting content through 31 December. View session recordings and materials viewed by over 9,000 people.
Access AOM 2021 content
AOM Resources Related to the COVID-19 Pandemic
As a trusted go-to-resource for peer-reviewed, scholarly management research, AOM collected articles published by our members as a resource in these challenging times of rapidly changing working and learning environments.
Access AOM's resources related to the COVID-19 pandemic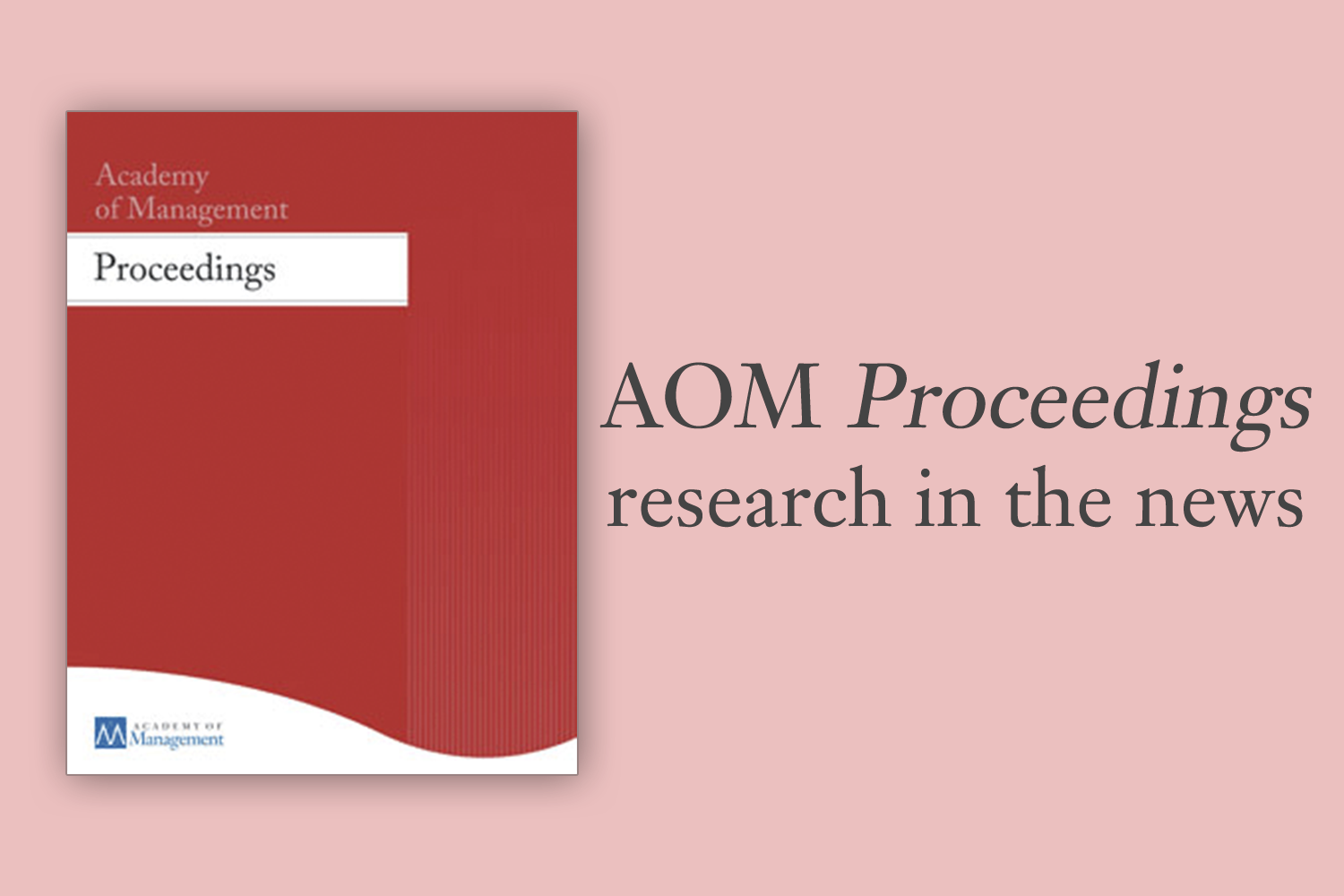 News
WSJ: Some Humility Can Really Help an Entrepreneur Win Over Investors
Entrepreneurs are supposed to be brash and aggressive. But staying humble goes a long way,research shows.
News
NPQ: The Bluefield Experiment in Co-op Economics; Why it Matters for HBCUs Today
Between the Civil War and the end of segregation, over 100 historically black colleges and universities (HBCUs) were founded in the South. Many have business and economics departments. Once these schools were leaders in teaching critical political economy, but this leadership has largely disappeared.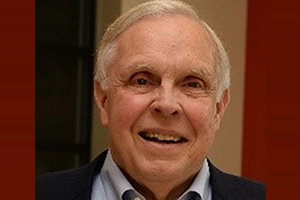 Member Spotlight: Fred Luthans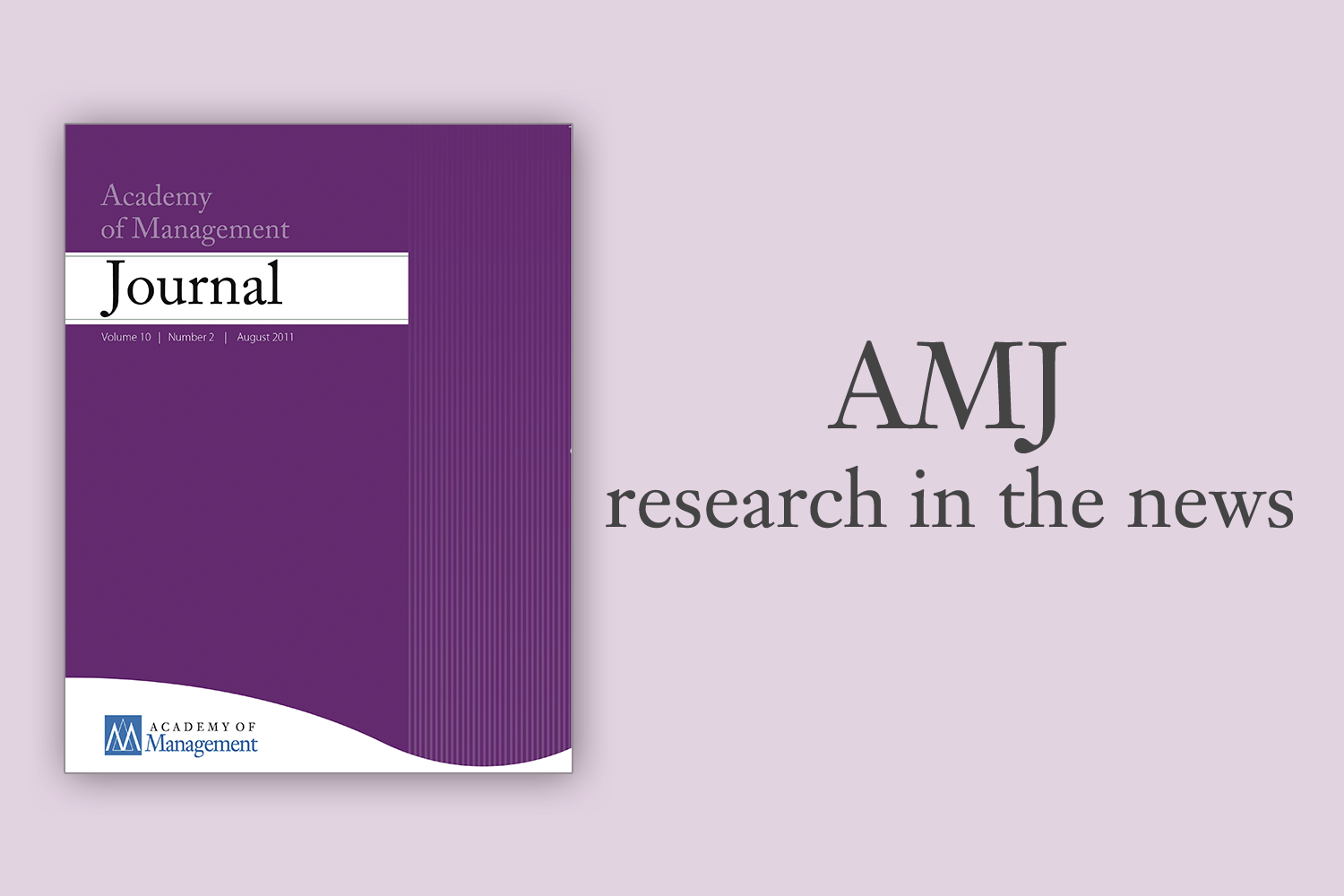 HBR: How Sharing Our Stories Builds Inclusion
From the Editors
Publishing in Academy of Management Journals: an Editorial from the AOM Editors. Journal editors explain common questions from authors and the distinct role of each Academy journal in creating and disseminating knowledge.
Learn more
Charlesworth Author Services
The Academy of Management has teamed with Charlesworth Author Services to provide language editing services to support our scholarly author community. Charlesworth's editing services assists authors with preparing their submissions—from peer review to publication—by accelerating and simplifying the process while increasing its efficiency. A wide range of publication support packages and flexible individual services are available, including translations and editing, proofreading, and reviewer response assessments.
Learn more
Member Hardship
Are you a renewing member experiencing financial hardship due to COVID-19?
Learn how we can help
Research
Our members create knowledge through scholarly research and its application.
AOM Insights
AOM Insights
Insights brings the best academic research findings to managers and business leaders worldwide.
Journals
Journals
Explore AOM's six top-rated academic journals and conference publications.
Publishing
Publishing
Publishing with AOM holds benefits for both researchers and their institutions.
Community
AOM members are faculty, students, and practitioners from more than 120 nations who are dedicated to enabling a brighter future for society through management scholarship, teaching, and practice.

Divisions and Interest Groups
Divisions and Interest Groups
Divisions and Interest Groups reflect a broad range of interests within 26 management disciplines for members to connect within smaller, niche groups.
Connect@AOM
Connect@AOM
AOM's online community providing an engaging experience by connecting you with others to share ideas on management and organizational research.
Volunteering
Volunteering
Volunteers contribute to the collective future of AOM by joining in the planning, direction and decision making of our programs.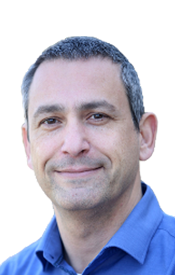 Testimonials
Uriel Stettner, Member since 2009
The Academy is an important organization in management and, of course, in my field: Strategy, Entrepreneurship, and Innovation. This is really the most central organization to be in and meet colleagues to discuss research, collaborate, and advance the fields all together as a collective."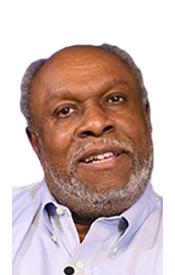 Testimonials
James Calvin, Member since 1998
The greatest value of being an Academy member is that you have a chance to do research, find research partnerships, engage thinkers, leaders in the field, and contribute to the field of management as theory, science, and practice."
AOM Newsletters
Newsletters inform our community about research, events, publishing, and more.
Academy News
Academy News
News and updates from the Academy, our members and the latest events and research.
Insights Newsletter
Insights Newsletter
This newsletter keeps managers, business leaders, and academics up to date on research from the world's top scholars.
Divisions and Interest Groups Newsletters
Divisions and Interest Groups Newsletters
AOM's 26 Divisions and Interest Groups (DIGs) offer a range of tailored services. View and subscribe to the DIG Newsletters of your choice.