Academy of Management Discoveries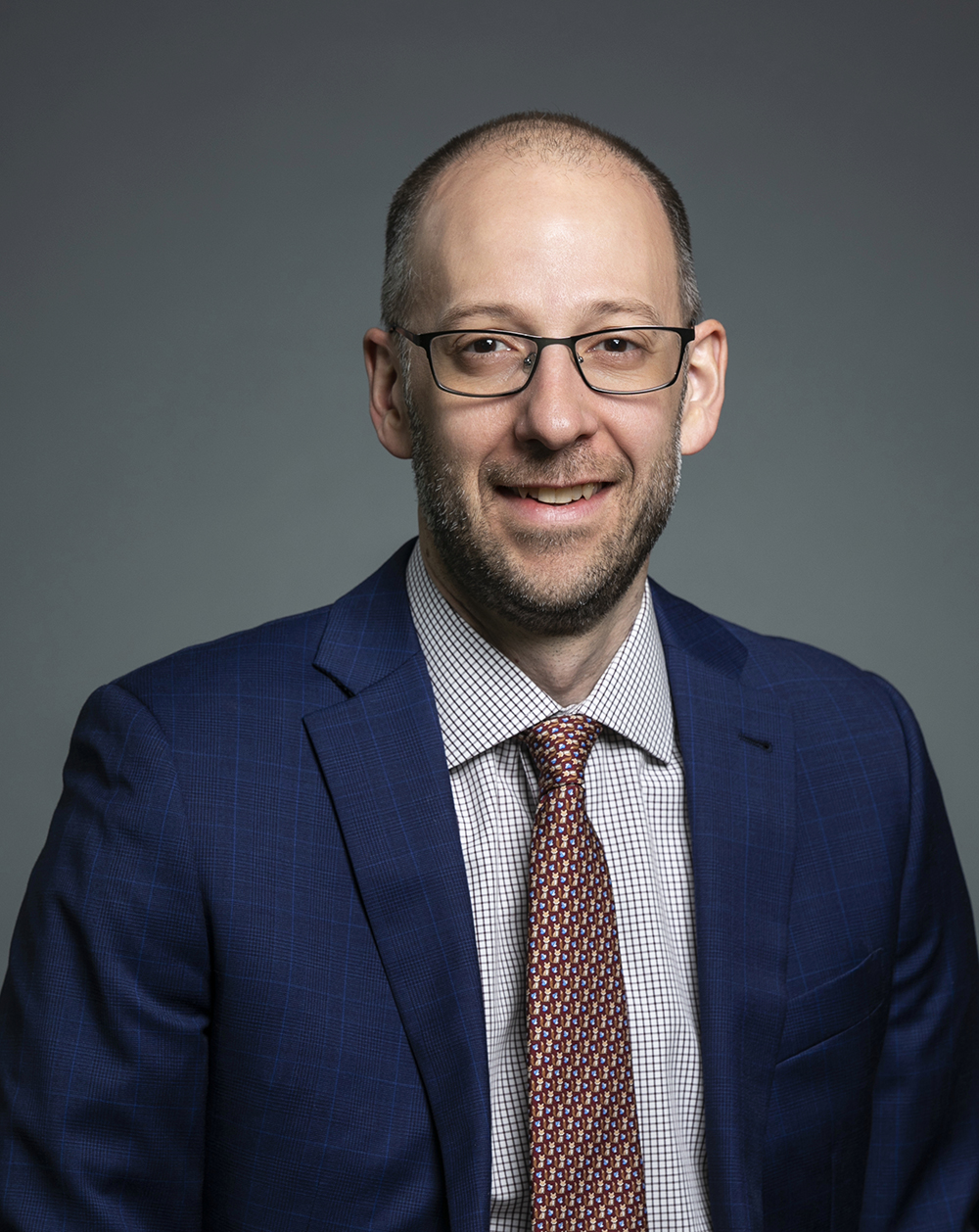 George Mason University
United States
Dr. Kevin Rockmann is a Professor of Management and Dean's Scholar at the George Mason University School of Business (faculty page). His primary research area is psychological attachment and relationship formation and as such he is particularly interested in theories of identity, social exchange, and attachment. He particularly enjoys studying distributed, on-demand, and other non-traditional work contexts. His research has appeared in Academy of Management Discoveries, Academy of Management Review, Academy of Management Journal, Journal of Applied Psychology, Academy of Management Annals, Organization Behavior and Human Decision Processes, and other outlets. His research has also been covered by Time, The New York Times, NPR, Forbes, and the Chicago Tribune. He is the lead author of the newly published textbook Negotiation: Moving from Conflict to Agreement (Sage). He is a past chair of the Managerial and Organizational Cognition (MOC) Division of the AOM. In addition to biking he enjoys spending time exploring the world both near and far with his wife Alison and two daughters, Naomi and Blake.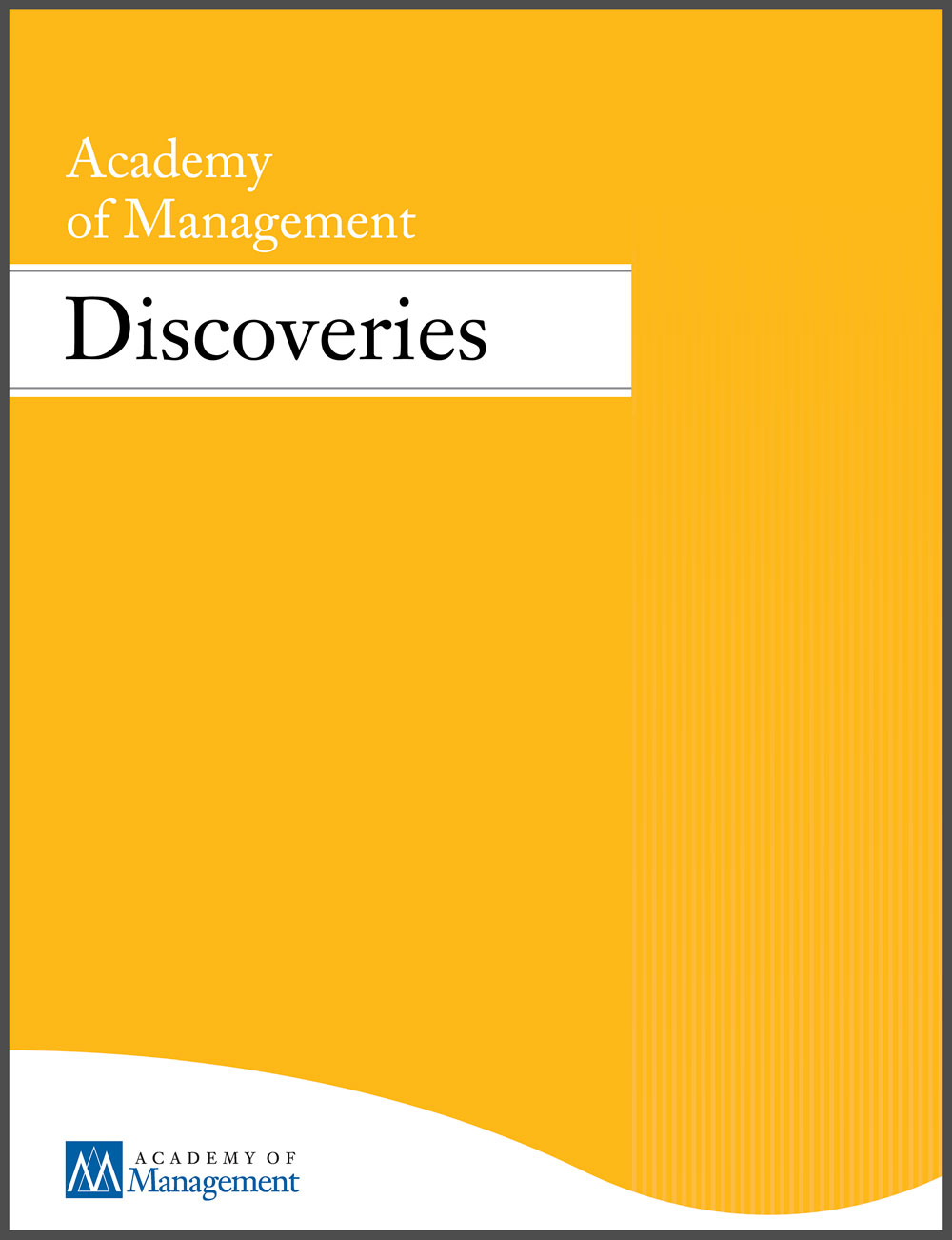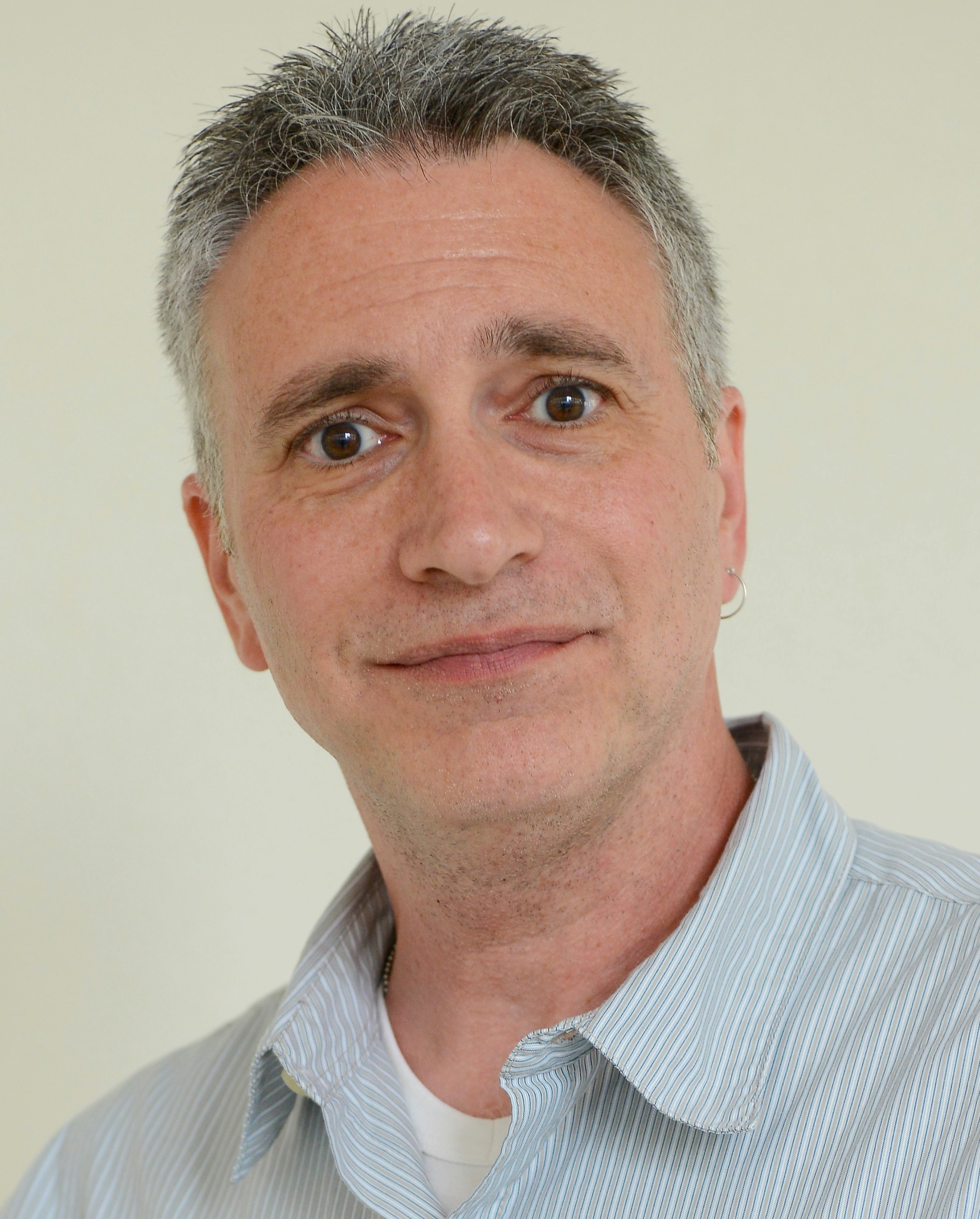 Michael Malgrande
Senior Managing Editor
|
Academy of Management
United States
Mike has been AMJ's Managing Editor since 2007. He has also served as Managing Editor for Academy of Management Learning & Education (AMLE) since joining the Academy of Management staff. Mike attended the University of Northern Colorado as a Journalism major before receiving his BA in Communications from Pace University. His professional background has been in the publishing industry, most recently as Senior Editor at Scholastic in the science reference division. Other experience includes editing, writing, and book production for M.E. Sharpe, Inc., Elsevier Science, Oceana Publications, and the American Water Works Association in Denver, CO. He currently lives in Brookfield, CT.
Distinguished Editorial Review Board
Paul S. Adler
University of Southern California
United States
Peter Bamberger
Professor
|
Tel Aviv University
Israel
Stephen Barley
U.C. Santa Barbara
United States
Jean M. Bartunek
Professor
|
Boston College
United States
Donald C. Hambrick
Pennsylvania State University
United States
John R. Hollenbeck
Michigan State University
United States
Paul Ingram
Columbia University
United States
Martin J. Kilduff
University College London
United Kingdom
Andrew Pierce Knight
Washington University in St. Louis
United States
Elizabeth Wolfe Morrison
Professor
|
New York Univ
United States
Jennifer Mueller
University of San Diego
United States
Gerardo Okhuysen
University of California, Irvine
United States
Michael G. Pratt
Boston College
United States
Sandra Robinson
University of British Columbia
Canada
Denise M. Rousseau
Professor
|
Carnegie Mellon University
United States
Christopher L. Tucci
Professor
|
Imperial College London
United Kingdom
Mary J. Waller
Research Professor
|
Colorado State University
United States
Mo Wang
University of Florida
United States
Gail Whiteman
Professor
|
University of Exeter Business School
Ona Akemu
Assistant Professor
|
UNIVERSITY OF AMSTERDAM
Netherlands
Sharon Alvarez
Professor
|
University of Pittsburgh
United States
Soon Ang
Nanyang Technological University
Singapore
John Antonakis
Professor
|
Faculty of Business and Economics (HEC Lausanne), University of Lausanne
Switzerland
Africa Arino
IESE Business School
Spain
Punit Arora
City University of New York
United States
Blake E. Ashforth
Arizona State University
United States
Paolo Aversa
Professor
|
Bayes Business School, City, University of London
United Kingdom
Eli Awtrey
Assistant Professor
|
University of Cincinnati
United States
Diane E. Bailey
Cornell University
United States
Pratima Bansal
Ivey Business School, Western U
CANADA
Oliver Baumann
Professor
|
University of Southern Denmark
Denmark
Peter Belmi
University of Virginia
United States
Fabio Bertoni
EMLYON Business School
France
Miriam Bird
Associate Professor
|
TUM School of Management
Germany
Alex Bolinger
Professor
|
Idaho State University
United States
Matthias F. Brauer
Professor
|
University of Mannheim
Germany
Rhett Andrew Brymer
Assistant Professor
|
University of Cincinnati
United States
Ethan Burris
University of Texas at Austin
United States
Roy Yong Joo Chua
Singapore Management University
Singapore
Bart Clarysse
Professor
|
ETH Zürich
Switzerland
Jose M. Cortina
Virginia Commonwealth University
United States
Andrew Crane
University of Bath
United Kingdom
Matthew A. Cronin
George Mason
United States
Alvaro Cuervo-Cazurra
Professor
|
Northeastern University
United States
Thomas D'Aunno
New York University
United States
Mark de Rond
Professor
|
Judge Business School, Cambridge U
United Kingdom
Angelo DeNisi
Professor
|
Tulane University
United States
Shoshana Dobrow
Assistant Professor
|
London School of Economics
United Kingdom
Sarah Doyle
University of Arizona
United States
Martha S. Feldman
University of California-Irvine
United States
Fabrizio Ferraro
IESE Business School
Spain
Frank Flynn
Stanford University
United States
Daniel P Forbes
U of Minnesota, Carlson School
United States
Jens Forderer
Technical University of Munich
Germany
Amy L. Fraher
Professor
|
US Coast Guard Academy
United States
Martin Ganco
University of Wisconsin-Madison
United States
Raghu Garud
Professor
|
The Pennsylvania State University
United States
Michele Joy Gelfand
University of Maryland
United States
Elizabeth George
Professor
|
University of Auckland
New Zealand
Denis A. Gregoire
Professor
|
HEC Montréal
Canada
David R. Hannah
Professor
|
Simon Fraser University
CANADA
Sarah Harvey
UCL School of Management
UNITED KINGDOM
Donald Hatfield
Virginia Tech
United States
Wei He
Associate Professor
|
Nanjing University
China
Brian Hilligoss
Associate Professor
|
University of Arizona
United States
Violet Ho
University of Richmond
United States
Gerard P. Hodgkinson
Professor
|
University of Manchester
UNITED KINGDOM
Karin Hoisl
Professor
|
Mannheim U
Germany
Peter Hom
Arizona State University
United States
Wei-Jun Hsueh
Assistant Professor
|
Jonkoping University
Sweden
Lynn A Isabella
Univ Of Virginia
United States
Arthur S. Jago
University of Washington - Tacoma
United States
Sirkka Jarvenpaa
University Of Texas-Austin
United States
Scott G. Johnson
Associate Professor
|
Iowa State University
United States
Aimee Kane
Associate Professor
|
Duquesne University
United States
Ronit Kark
Associate Professor
|
Bar-Ilan University
Israel
Ewald Kibler
Aalto University, School of Business
Finland
Gavin J. Kilduff
New York University
United States
Jerry W. Kim
Rutgers Business School
United States
Howard Klein
The Ohio State University
United States
Avraham N. Kluger
The Hebrew University of Jerusalem
Israel
Kevin M. Kniffin
Assistant Professor
|
Cornell University
United States
Glen E. Kreiner
Professor
|
University of Utah
United States
Elena Kulchina
NC State University
United States
Franki Y. H. Kung
Assistant Professor
|
Purdue University
United States
Tomi MM Laamanen
Professor
|
U of St.Gallen
Switzerland
Lauren Lanahan
University of Oregon
United States
Gary P. Latham
University of Toronto
CANADA
Dora C. Lau
Chinese University of Hong Kong
Hong Kong
David Lehman
University of Virginia
United States
Zhike Lei
Pepperdine University
United States
Paul Leonardi
UC Santa Barbara
United States
Peter Ping Li
Full Professor
|
University of Nottingham Ningbo China
China
Feng Li
Full Professor
|
Bayes Business School
United Kingdom
Christopher C. Liu
University of Oregon
United States
Jeffrey Loewenstein
University of Illinois
United States
Jinyu (Anna) Long
California State University - San Bernardino
United States
Sean Lux
Texas Tech University
United States
Nydia MacGregor
Santa Clara University
United States
Tammy L. Madsen
Santa Clara University
United States
Joseph Magee
New York University
United States
Katy Jane Mason
Lancaster University Management School
United Kingdom
John Mawdsley
Associate Professor
|
HEC Paris
France
Anna Mayo
Carnegie Mellon University
United States
Jessica R. Methot
Rutgers University
United States
Hana Milanov
Technische Universität München
Germany
C. Chet Miller
University of Houston
United States
Frances J. Milliken
New York University
United States
Ella Miron-Spektor
Associate Professor
|
INSEAD
France
Murad A. Mithani
Rutgers University - Camden
United States
Alan Muller
University of Groningen
Netherlands
Louis Mulotte
Associate Professor
|
Tilburg University
Netherlands
Christopher G. Myers
Johns Hopkins University
United States
Inbal Nahum-Shani
U of Michigan
United States
Ingrid Nembhard
The Wharton School
United States
Kok Yee Ng
Nanyang Business School
Singapore
Otilia Obodaru
University of Bath
United States
Randall S Peterson
London Business School
United Kingdom
Nathan Pettit
NYU Stern School of Business
United States
Nelson Phillips
Professor
|
UC Santa Barbara
United States
Belle Rose Ragins
Endowed Chair
|
University of Wisconsin-Milwaukee
United States
Davide Ravasi
University College London
United Kingdom
Hans Nikolas Rawhouser
University of Nevada Las Vegas
United States
Jochen Matthias Reb
Singapore Management University
Singapore
Laura Rees
Oregon State University, College of Business
United States
Sebastian Reiche
IESE Business School
Spain
Jeffrey J. Reuer
University of Colorado
United States
Eric F. Rietzschel
University of Groningen
Netherlands
Christopher C. Rosen
University of Arkansas
United States
Naomi Beth Rothman
Associate Professor
|
Lehigh University
United States
Bess Rouse
Boston College
United States
Patricia Satterstrom
Assistant Professor
|
New York University Wagner
United States
Gordon Matthew Sayre
Assistant Professor
|
Emlyon Business School
France
Stefan Schneck
Institut Für Mittelstandsforschung (IfM) Bonn
Germany
Kelly E. See
Associate Professor
|
University of Colorado Denver
United States
Scott Seibert
Professor
|
Rutgers University
United States
Victor Seidel
Babson College
United States
Margaret A. Shaffer
Professor
|
University of Oklahoma
United States
Dmitry Sharapov
Imperial College Business School
United Kingdom
J. Myles Shaver
University of MN
United States
Catherine Shea
Carnegie Mellon
United States
Tal Simons
RSM, Erasmus University
Netherlands
Zeki Simsek
Clemson University
United States
Maria Sosa
London School of Economics
United Kingdom
Fabian J. Sting
University of Cologne
Germany
Michael Sturman
Rutgers University
United States
John J. Sumanth
Associate Professor
|
Wake Forest University
United States
Kathleen M. Sutcliffe
Johns Hopkins University
United States
Carmit T. Tadmor
Tel Aviv University
Israel
Sarah S M Townsend
Marshall School of Business
United States
Christine Quinn Trank
Associate Professor
|
Vanderbilt University
United States
Linda K Trevino
Pennsylvania State University
United States
Chia-Jung Tsay
University of Wisconsin-Madison
United States
Bilgehan Uzunca
Associate Professor
|
ESADE Business School
Spain
Abhijeet K. Vadera
Associate Professor
|
Singapore Management University
Singapore
Dana Rachel Vashdi
Associate Professor
|
University of Haifa
Israel
Elena Vidal
Associate Professor
|
Baruch College
United States
Ryan M. Vogel
Associate Professor
|
Temple University
United States
Stephan Von Delft
Senior Lecturer
|
University of Glasgow
United Kingdom
David T. Wagner
Associate Professor
|
University of Oregon
United States
Long Wang
City University of Hong Kong
Hong Kong
Jennie Weiner
University of Connecticut
United States
Christopher Wickert
Vrije Universiteit Amsterdam
Netherlands
Hendrik Wilhelm
Professor
|
U. Witten/Herdecke
Germany
Jennifer Woolley
Santa Clara University
United States
Shaker A. Zahra
University of Minnesota
United States
Yujie Zhan
Wilfrid Laurier University
Canada
Wei Zhang
University of Massachusetts Boston
United States
Le Zhou
University of Minnesota
United States
Yunxia Zhu
Univ. of Queensland Business School
Australia
Michael James Zyphur
University of Queensland
Australia