The 82nd Annual Meeting of the Academy of Management: A Hybrid Experience
Excitement builds for the 82nd Annual Meeting of the Academy of Management in Seattle, Washington, USA—a hybrid experience! After two years of meeting virtually, we return to convening our AOM community in-person, while offering an extensive virtual format for members who prefer to engage online. Whether you choose to attend in-person or virtually, AOM 2022 promises the scholarly sessions and networking opportunities that you've come to expect at the AOM Annual Meeting!
Watch the AOM 2022 video to learn more about this year's Annual Meeting.
AOM 2022 Key Dates
5-9 August
Annual Meeting in Seattle, Washington, USA
4-10 August:
Annual Meeting on the Virtual Platform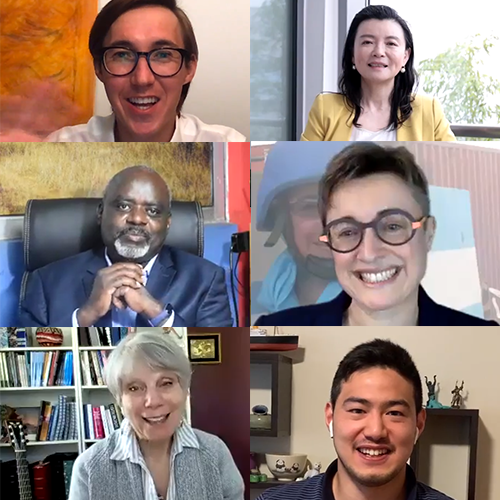 Why Attend 2022?
"The annual meetings are the largest international meeting place for management scholars."
First-Time Attendees
First-Time Attendees
"I'll kick off my first Annual Meeting by networking at social events, attending educational sessions on teaching methods and research, discovering career opportunities and more!"
Academics
Academics
"The Annual Meeting is a place I can collaborate with individuals on similar intellectual disciplines, share my teaching methods, and further my academic career."
Students
Students
Why Attend AOM 2022? A Student Member Perspective
Practitioners
Practitioners
Become an engaged, proactive member of your professional community and help contextualize research to better serve practicing managers and forecast their needs.