Teaching and Learning Conference
The Teaching and Learning Conference, TLC@AOM, is a "conference within a conference" that takes place during the Academy of Management (AOM) Annual Meeting. The conference is designed to help AOM members who have a passion for teaching improve their teaching practices in an open forum of shared experience.
TLC@AOM features both submitted and invited sessions. TLC@AOM is held in conjunction with the AOM Annual Meeting and is organized to support and meet the teaching-related needs of AOM members. The conference engages members as teachers, increases the visibility of teaching, and positions AOM as a global leader in management teaching. TLC@AOM is offered as a 'Strategic Doing' initiative.
TLC@AOM will take place on Sunday, 11 August 2024. Registration for TLC@AOM is additional to registration for the AOM Annual Meeting. You must first be registered for the Annual Meeting to register for TLC@AOM. The TLC@AOM registration fee covers participation in the event, access to all morning and afternoon sessions, lunch and teaching resource materials provided by presenters. Fee information will be available in early March. Please visit our Registration, Attendance, and Guest Policy page to learn more.
Join your colleagues in this day-long event for advancing teaching and learning in the Academy!
TLC@AOM Key Dates
TLC Registration Opens:
Early March 2024
TLC Program Available Online:
May 2024
TLC Cancellation Deadline:
15 July 2024
TLC@AOM Conference:
11 August 2024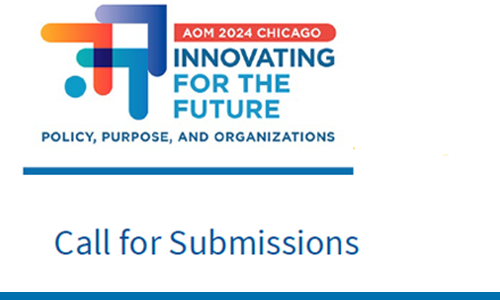 AOM 2024 Call for Submissions
The AOM 2024 call for submissions is available. Submission deadline: Tuesday, 9 January 2024, 17:00 ET UTC-5/GMT-5.
AOM 2024 TLC@AOM Call for Submissions
Access the AOM 2024 TLC@AOM call for submissions. Submission deadline: Tuesday, 9 January 2024, 17:00 ET UTC-5/GMT-5
Committee Co-Chair
Sharon Simmons
Jackson State University
Communication Co-Chair
Nancy Lam
Saint Mary's College of California
Program Co-Chair
Sandrine Le Pontois
Université Jean Monnet Saint-Etienne

Member-at-Large
TBD
Outgoing Committee Co-Chair
Dante DiGregorio
California State University, Monterey Bay