Member Spotlight: Andrew Van de Ven, winner of an AOM 2020 Career Achievement Award
29 Sep 2020
The 2020 AOM Distinguished Service Award was presented to Andrew Van de Ven, honoring over 40 years of experience and engagement as a member of the Academy. "We get more out of 'we' than 'me'," he recently said. "At AOM, we are all part of something bigger than ourselves."
"We get more out of 'we' than 'me'. At AOM, we are all part of something bigger than ourselves."
— Andrew Van de Ven, longtime AOM Member, Past Program Chair, Past President, and winner of the 2020 Distinguished Service Award.
"The Career Achievement Award is a byproduct of the idea of how we as a community become better professionals. How do we encourage scholarship in different domains? I am honored to receive this award, though I never expected it," said Andrew.
As a doctoral student, Andrew was introduced to AOM by professors at the University of Wisconsin at Madison who shared this advice: "You are becoming professors of management, and the leading organization is AOM." He quickly became aware that there is opportunity to go beyond what is offered at school or university.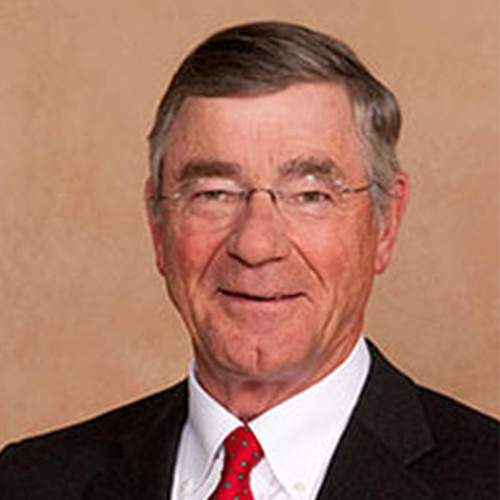 Andrew learned early on about volunteer activities—he was asked to assist in the organization of the program for the Midwest Academy of Management Division and has continued his volunteerism ever since. It became a natural part of his professional life.
He is also one of the founding members of Academy of Management Discoveries, which he calls "an entrepreneurial venture. The creation entailed papers, forums, procedures, and more in order to run a journal. What was satisfying was not only a chance to suggest a new and alternative way to expand opportunities for publishing papers that go beyond theory, development and testing, but go on to focus on important phenomenon that people don't understand but need to be addressed in management teaching and practice."
Andrew continues to renew his AOM membership each year, "to continue to learn, to grow, and participate. Being a professor or a teacher is not just a job, it is a part of a larger community. The community develops the things that becoming crucial in your career. Colleagues become your friends; peers become your cohorts. Over the 40 years I have been a member, I have a dear, trusted network of wonderful colleagues that I have grown to know through all the various volunteering activities and cherish seeing them every year."
Andrew's advice for a new or student member:
"Don't think that you are only an employee or a teacher at some school. If you wish to be a professional in the field of management, AOM is the leading professional association. There are so many different ways to pitch in at the Academy. Begin by participating—attend a conference. Start reading the journals, find out what Division and Interest Group or subject may be of interest to you. Offer to help review, reach out to individuals who already volunteer."
Andrew has had over 40 years of experiences and memories as a member of AOM, though one meeting stands out—the 1999 AOM Annual Meeting in Chicago where he served as Program Chair. It was the first year transitioning from paper submissions to electronic. Members were asked to submit both by mail and electronically, just to be safe. The electronic setup backfired—it was overwhelmed. Thank goodness AOM planned ahead with paper copies! What he remembers from that experience the most is the amazing support of the division chairs while working through the issue.
Andrew is Professor Emeritus in the Carlson School of the University of Minnesota. He received his Ph.D. from the University of Wisconsin at Madison in 1972 and has taught at Kent State University and the Wharton School of the University of Pennsylvania. He teaches courses on the management of innovation and change, organizational behavior, and engaged scholarship research methods. Van de Ven's books and journal articles have dealt with the Nominal Group Technique, organization design and assessment, inter-organizational relationships, organizational innovation and change, and engaged scholarship research methods.
Van de Ven has been studying changes unfolding in health care organizations and industry. During the 1980s he directed the Minnesota Innovation Research Program in which 30 faculty and doctoral students tracked fourteen different kinds of innovations from concept to implementation. 
He is co-author of 13 books, including: The Innovation Journey (1999, 2008), Organization Change and Innovation Processes (2000), Handbook of Organizational Change and Innovation (2004), and Engaged Scholarship (2007), which won the 2008 Terry Book Award.