79th Annual Meeting Day 2 Recap:The Inclusive Organization
10 Aug 2019
On Day 2 AOM Scholars focused on the overall theme of the meeting, which is "Understanding the Inclusive Organization."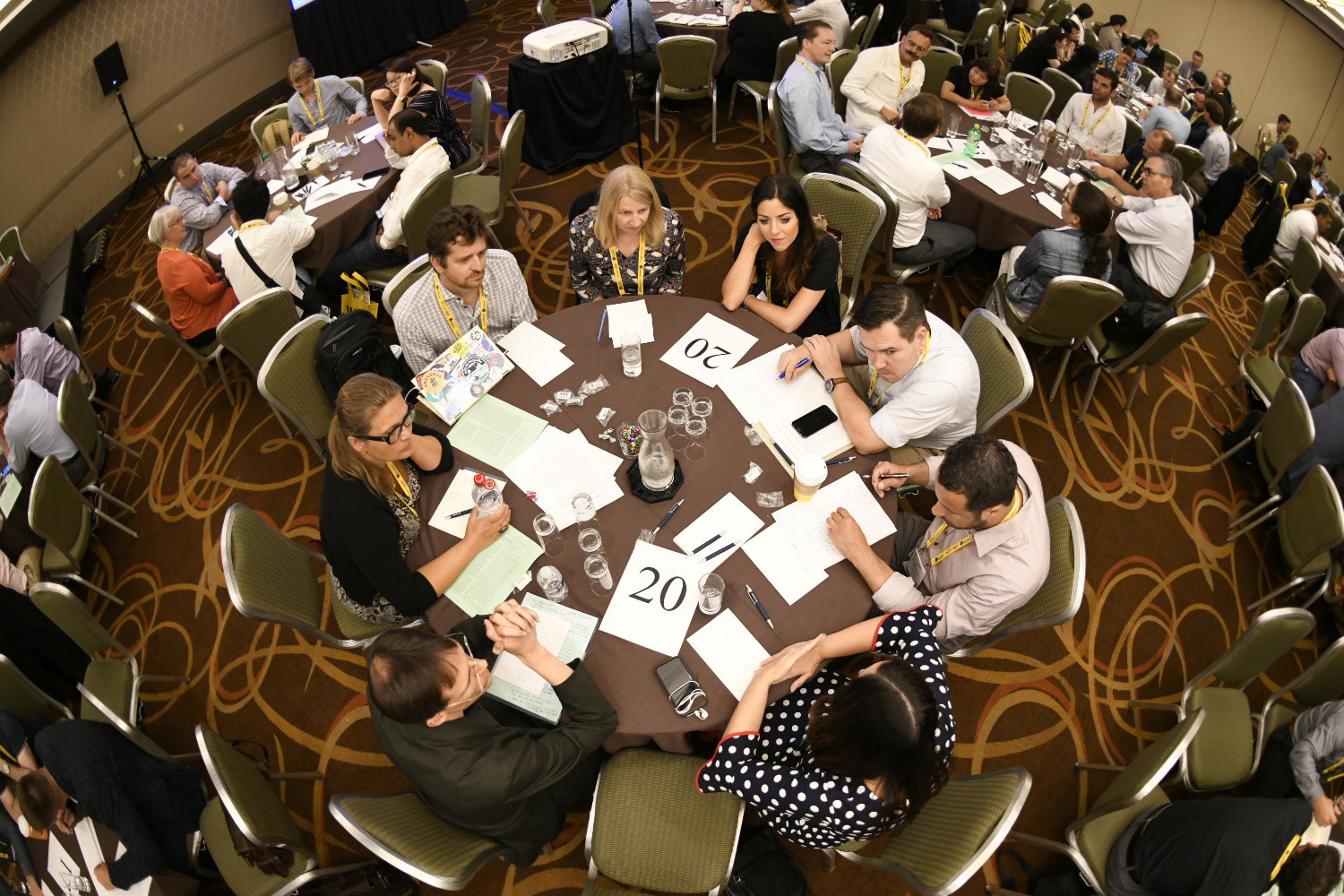 Everybody's working through the weekend at AOM's 79th Annual Meeting in Boston. On Day 2 AOM Scholars focused on the overall theme of the meeting, which is "Understanding the Inclusive Organization." The conversations in the sessions, online, in the halls and around the beverage stations have been spirited, insightful and engaging. Here's a sampling of what we heard today.
What does it mean to be diverse and inclusive?
Tanachia Ashikali (@Tanachia_A) said we must first know the definitions of diversity and inclusion. "Diversity is about the numbers, inclusion is how people are valued. Inclusion is also about power, how normative behavior is decided and who decides which norms to follow."
Ruchi M. Watson (@RuchiWatson) asked an interesting question, "Is inclusion becoming a fad because it 'feels better'?" She followed that up with another thought-provoking comment that you CAN have inclusion without diversity. If that's the case, others wondered what's the goal? Ruchi had a quick answer to which we all should aspire… to have an organization with a deep sense of social justice.
Corporate Social Responsibility (CSR) initiatives are not sufficient
There was a fascinating conversation about business models with some insights from Andre Reichel (@andrereichel). Andre noted from one of the sessions he attended that CSR initiatives are inefficient. He went on to say that "the difference between the Central European economic tradition and the Angloworld is that we actually don't need the B Corp. Our understanding of the business enterprise is already one of social responsibility and benefit for the public. This is a topic AOM Scholars will continue to study in the future.
Data analytics and cell phones at work
AOM asked its online followers whether they were concerned about how their digital footprints were collected and applied. Not surprisingly the leading response (47%) was that of concern.
AOM also asked about cell-phone free policies and if cell phones were a distraction at work. When followers were asked if their productivity and quality of work suffered by taking a break to check notifications on their cell phones, the majority response (48%) was that yes productivity and quality of work often suffers. In response to whether cell phone-free policies are beneficial or detrimental to workers' productivity and quality of work? Respondents overwhelmingly voted that cell-phone free policies are beneficial.
Members will continue tackling more vital topics to business managers and leaders tomorrow during AOM's Teaching and Learning Conference. We encourage you to come back each day for highlights from the AOM annual meeting. And, if you want to join us on social media, search for #AOM2019.