AOM Hosts Successful Specialized Conference in Bled, Slovenia
25 Oct 2019
200+ researchers, professors and doctoral students from 45 countries gathered from 23-25 October to present their research on Responsible Leadership in Rising Economies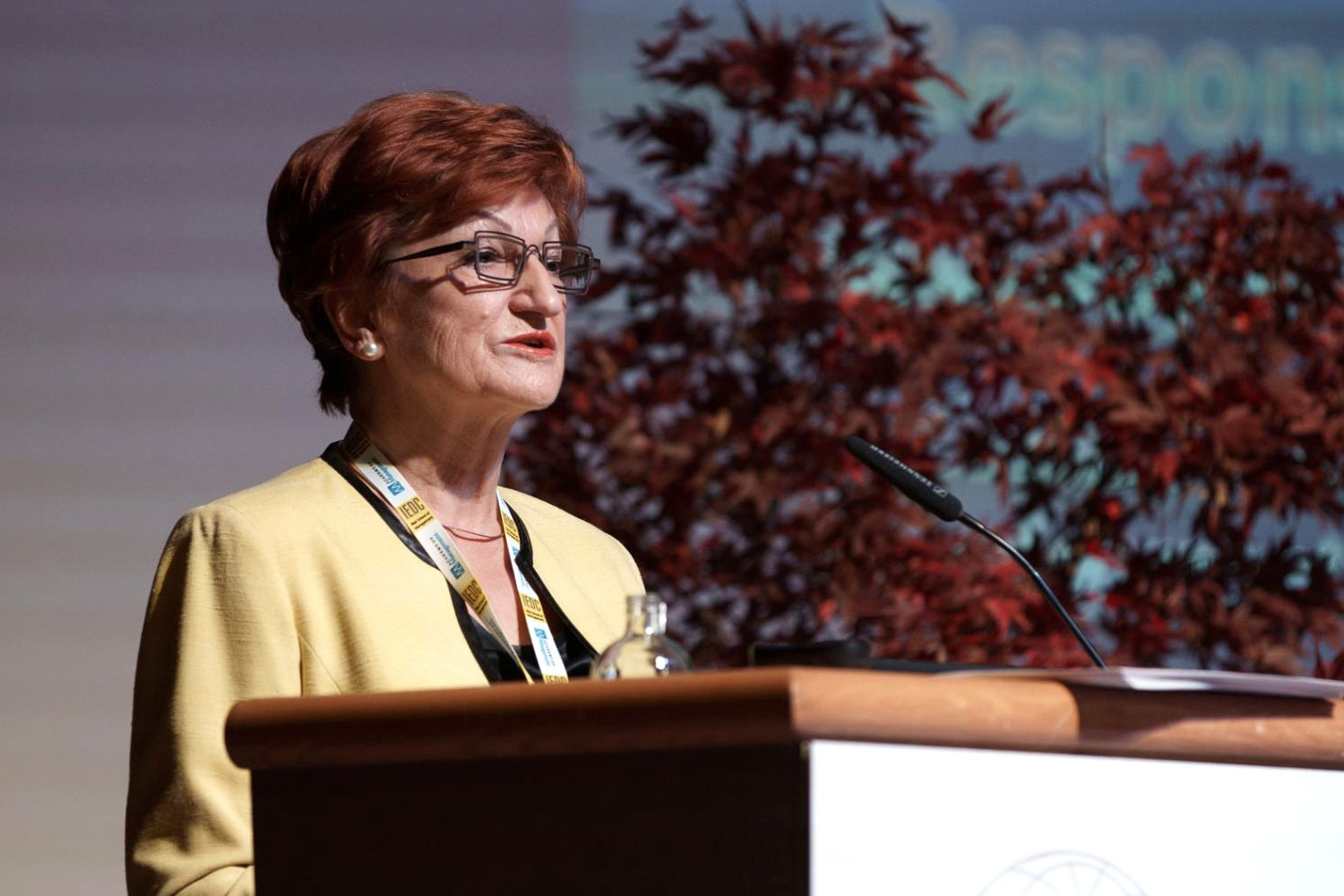 The Academy of Management (AOM) hosted a specialized conference with IEDC, the Bled School of Management, 23-25 October 2019. The topic, Responsible Leadership in Rising Economies, drew more than 200 attendees from 45 countries.
The two-day conference attracted academic scholars, business leaders, NGO directors and politicians to discuss the need for global and coordinated leadership in addressing the key issues of environmental sustainability and social development.
In the opening plenary, Jim Walsh, former president of AOM and professor of business administration at the University of Michigan's Ross School of Business, welcomed the participants and provided context for the conference.
"The idea for specialized conferences grew from a desire and need to extend the reach of AOM's mission to connect people in more intimate settings," Walsh explained. "AOM has become a truly international organization with more than 19,000 members worldwide and these specialized conferences reflect the geographic dispersion of our members and the importance of sharing knowledge and addressing issues of consequence that affect us all on a global scale."
In 2013, AOM held its first specialized conference in Johannesburg, South Africa in conjunction with the Gibbs Institute of Business Science. "The event in South Africa was so well received by participants that we decided to formalize the process, which has become quite competitive," said Nancy Urbanowicz, AOM executive director. To date, more than 38 countries have applied to host an AOM specialized conference. "What interested us in coming to Bled was the solid combination of ideas matched by location," Urbanowicz noted.
Danica Purg, president of IEDC Bled School of Management and president of CEEMAN, the International Association for Management Development in Dynamic Societies (pictured above), has been a long-time champion of management education in Central and Eastern Europe. "We were extremely pleased to host this specialized conference and to see the turnout of participants and the quality of presentations," she said. "This region has more than a half billion people and enormous opportunities for economic growth—and the importance of relevant and excellent management education cannot be overstated."
For attendees who had never been to an AOM conference, the two-day event in Bled was a revelation. "This has been a true learning gathering," said Dr. Safaa Sabb, a professor of management from Egypt. "It has been great to hear, understand, and share values with educators from around the world facing many of the same issues."