Ten Inducted Into AOM Fellows for 2023
26 Jun 2023
The Fellows Group recognizes and honors AOM members who have made significant contributions to the science and practice of management.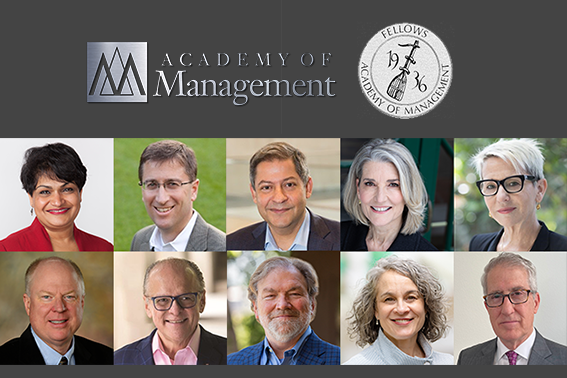 In addition to celebrating achievement in management, the Fellows Group provides opportunities for community and a forum for discussion among the people who have been recognized. For 2023, ten members were selected to be honored with induction.
View the biographies of the 2022 inductees below.

More information about the AOM Fellows is available here.
---
Rajshree Agarwal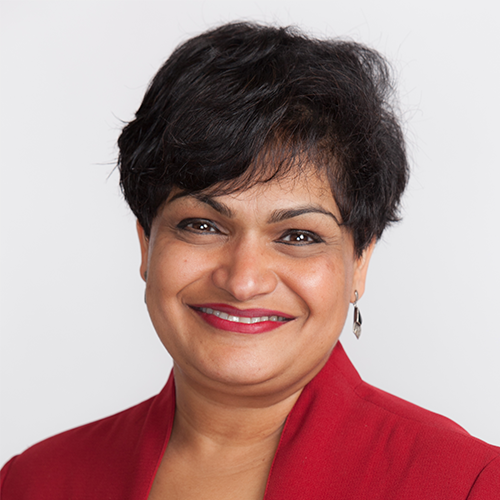 Rajshree Agarwal is the Rudy Lamone Chair and Professor in Strategy and Entrepreneurship at the University of Maryland and Director of the Ed Snider Center for Enterprise and Markets. Rajshree is passionate about upward mobility, within and across intellectual, psychological and economic realms. Across more than 70 peer reviewed articles in leading journals, Rajshree's research has examined enterprising individuals and teams as the fountainhead of firm, industry and economic growth and linked knowledge diffusion among firms, industries, and regions to the underlying mechanisms of individual entrepreneurship and mobility. Rajshree has served as an officer in the BPS (now STR) division of the Academy of Management and the Strategy & Entrepreneurship interest group in Strategic Management Society, President of the CCC Doctoral Consortium, and editor at Organization Science, Strategic Entrepreneurship Journal and Strategic Management Journal. Consistent with her scholarly interests, Rajshree incorporates the latest pedagogical technologies and research insights in her teaching to create programs and courses that empower lifelong enterprise. Rajshree has won many awards for both research and teaching excellence. Salient among these are the Davis Productivity Award from the State of Florida, the University Scholar Award from the University of Illinois, the Graduate Mentor of the Year and the Distinguished Scholar-Teacher Award from the University of Maryland.
---
Stuart Bunderson
J. Stuart Bunderson is the George and Carol Bauer Professor of Organizational Ethics and Governance at the Olin Business School at Washington University in St. Louis, and served previously as an honorary professor of group and organization management at the University of Groningen, Netherlands. Professor Bunderson has served as Editor-in-Chief of the Academy of Management Annals (2019-2022), as Senior Editor at Organization Science (2008-2013), and on the editorial boards at AMJ, AMR, and Org Science. At the Olin Business School, Professor Bunderson has served as the Associate Dean and Director of Executive Programs and as founding Director of the Bauer Leadership Center, which focuses on advancing the science and practice of values-based, data-driven leadership. His research, teaching, and consulting interests include social hierarchy, knowledge diversity, team learning, and meaningful work. He received his PhD in strategic management and organization from the University of Minnesota. Professor Bunderson is currently in Cusco, Peru, on a service leave from Wash U.
---
Noshir Contractor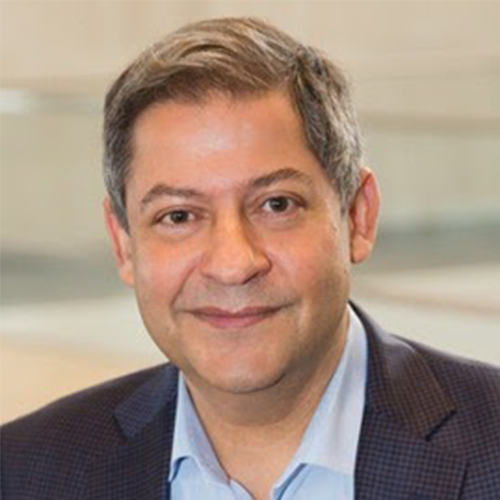 Noshir Contractor is the Jane S. & William J. White Professor of Behavioral Sciences in the McCormick School of Engineering & Applied Science, the School of Communication, and the Kellogg School of Management at Northwestern University. He is the Director of the Science of Networks in Communities (SONIC) research group. He investigates how social and knowledge networks form – and perform – in various contexts, including business enterprises, scientific communities, global health, and space travel. He is a Distinguished Scholar of the National Communication Association, and a Fellow of the American Association for the Advancement of Science (AAAS), the Association for Computing Machinery (ACM), the Network Science Society, and the International Communication Association (ICA). He received the Lifetime Service Award from the Communication, Digital Technology, & Organization Division of the Academy of Management. Additionally, he received the Simmel Award from the International Network for Social Network Analysis (INSNA). He is a past President of the International Communication Association, He received the Distinguished Alumnus Award from the Indian Institute of Technology, Madras, where he earned a Bachelor's in Electrical Engineering. He has a Ph.D. in Communication from the Annenberg School of Communication at the University of Southern California.
---
Amy C. Edmondson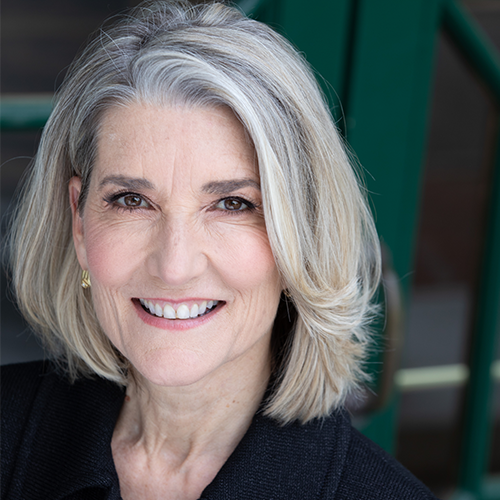 Amy C. Edmondson is the Novartis Professor of Leadership and Management at Harvard Business School, where she has taught for 27 years. The Novartis Chair was established to enable the study of human interactions that lead to the creation of successful enterprises for the betterment of society. Amy's research examines learning and innovation in teams and organizations, and has been published in numerous articles in journals and books. She has served on 44 doctoral committees. Her books – The Fearless Organization: Creating Psychological Safety in the Workplace for Learning, Innovation and Growth (Wiley, 2019), Teaming: How organizations learn, innovate, and compete in the knowledge economy (Jossey Bass, 2012) and Teaming to innovate (Jossey-Bass 2013) – translate her research into for practitioners. She has been recognized by the biannual Thinkers50 global ranking of management thinkers since 2011, and most recently was ranked #1 in 2021. Before her academic career, Edmondson was Director of Research at Pecos River Learning Centers. In the early 1980s, she was Chief Engineer for architect/inventor Buckminster Fuller, and her book A Fuller Explanation (published by Birkhauser 1987; Van Nostrand Reinhold 1998, and Emergent World 2009) clarifies Fuller's mathematical contributions for a non-technical audience. Edmondson received her PhD in organizational behavior, AM in psychology, and AB in engineering and design from Harvard University. Amy's Twitter handle is @AmyCEdmondson.
---
Robin Ely
Robin Ely is the Diane Doerge Wilson Professor of Business Administration at Harvard Business School (HBS). She conducts research on race and gender relations in organizations with a focus on leadership, identity, and organizational culture change. Her papers have received numerous awards and are published in academic journals, such as Administrative Science Quarterly, Academy of Management Journal, and Academy of Management Review, and, for practitioners, in Harvard Business Review. She is founder and faculty chair of the HBS Race, Gender & Equity Initiative, whose mission is to catalyze and translate cutting-edge research to transform practice; enable leaders to drive change; and eradicate gender, race, and other forms of inequality in business and society. She served for six years as HBS's senior associate dean for culture and community. Prior to joining the HBS faculty, Professor Ely taught at Columbia University and the Harvard Kennedy School of Government. She received her Ph.D. in Organizational Behavior from Yale University and her Bachelor's degree from Smith College. She is a member of the Academy of Management, has served on numerous editorial boards of academic journals, and is a past associate editor of Administrative Science Quarterly.
---
David Ketchen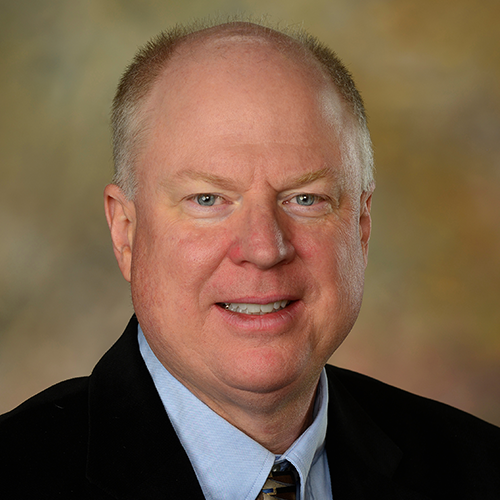 Dave Ketchen serves as Harbert Eminent Scholar at Auburn University. Dave's current research centers on the intersection of strategic management, supply chain management, and entrepreneurship. His work has appeared in outlets such as Academy of Management Journal, Administrative Science Quarterly, Journal of Management, Journal of Operations Management, Manufacturing and Service Operations Management, and Strategic Management Journal. In 2022, he received the Distinguished Scholar Award from the Operations and Supply Chain Management Division of the Academy of Management. He serves on the board of directors for the Why Not Win Institute, a non-profit devoted to cultivating personal excellence and accountability among corporate, collegiate, and secondary school audiences. He earned his Ph.D. at Penn State University.
---
William Ocasio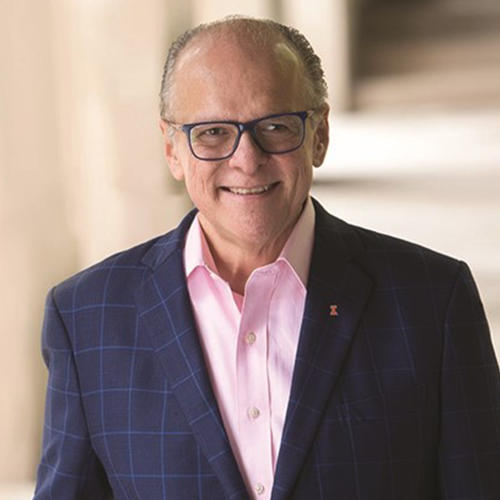 >
William Ocasio is the James F. Towey Professor of Business and Leadership at the Gies Business School University of Illinois Urbana-Champaign and the Director of the Illinois Strategic Organizations Initiative. He has contributed to theory and research on the attention-based view of the firm, institutional logics, the circulation of power, and vocabularies of organizations and institutions, among others. He has served on leadership position at the Organization and Management Theory Division of the Academy of Management, the Behavioral Strategy Interest Group of the Strategic Management Society, and as Senior Editor for Organization Science.
His research awards include the W. Richard Scott Best Paper Award from the American Sociological Associations, the Schendel Best Paper Prize from the Strategic Management Society, the 2013 George R. Terry Book Award from the Academy of Management, and the 2023 Distinguished Scholar Award from the Organization and Management Theory Division of the Academy of Management. He received his Ph.D in Organizational Behavior from Stanford University.
---
Woody Powell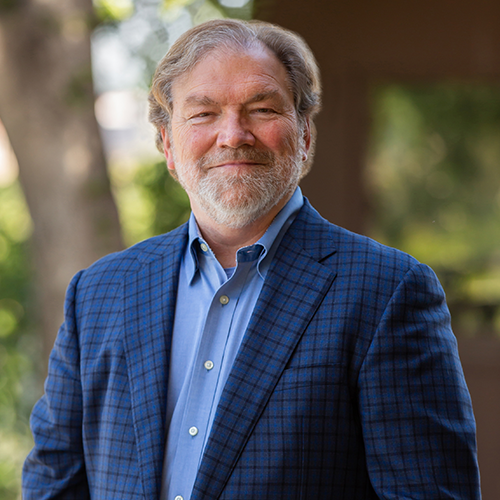 Woody Powell is Jacks Family Professor of Education (and) Professor of Sociology, Organizational Behavior, Management Science and Engineering, and Communication at Stanford University, and Sarah Miller McCune Interim Director of the Center for Advanced Study in the Behavioral Sciences (CASBS). He is also an External Faculty member at the Santa Fe Institute. He was a founding co-director of the Stanford Center on Philanthropy and Civil Society (PACS) in 2006. At PACS, he heads the Civic Life of Cities Lab, which studies civil society organizations in the SF Bay Area, Seattle, Shenzhen, Sydney, Taipei, and Vienna. He has received honorary degrees from Uppsala University, Copenhagen Business School, and the Helsinki School of Economics, and is a foreign member of the Swedish Royal Academy of Science and The British Academy. His recent books include The Emergence of Organizations and Markets, with John F. Padgett (Princeton University Press) and The Nonprofit Sector, co-edited with Patricia Bromley (Stanford University Press). His research interests focus on the processes through which ideas and practices are transferred across organizations, and the role of networks in facilitating or hindering innovation.
---
Lori Rosenkopf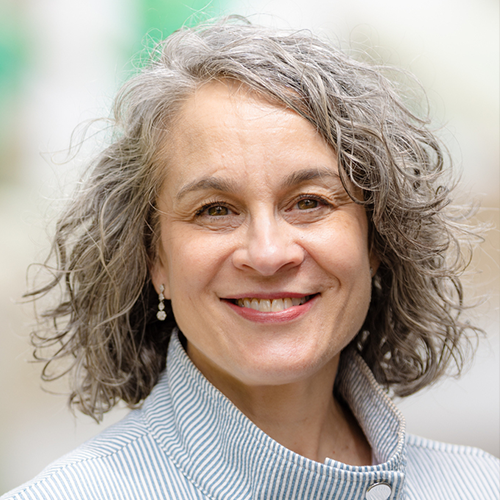 Lori Rosenkopf is the Simon and Midge Palley Professor at the Wharton School of the University of Pennsylvania. In her current role as Wharton's Vice Dean of Entrepreneurship, Lori serves as Faculty Director for Venture Lab (Penn's center for student entrepreneurship) and also for Wharton's San Francisco campus. Lori previously served as Vice Dean of Wharton's Undergraduate Division, and her teaching has been recognized both with Wharton's Hauck Award for Distinguished Undergraduate Teaching and by Poets and Quants' 50 Best Undergraduate Instructors.

Lori's research examines how communities shape and are shaped by technological change. Her publications in top scholarly journals focus on how knowledge flows between technical professionals and the firms that employ them can suggest how and when people, firms, and technologies are likely to move, learn, connect and succeed. Lori has served as a Senior Editor at Organization Science and as Chair of the Technology and Innovation Management Division of the Academy of Management. She earned her BS from Cornell University, her MS from Stanford University, and her PhD from Columbia University.
---
Todd Zenger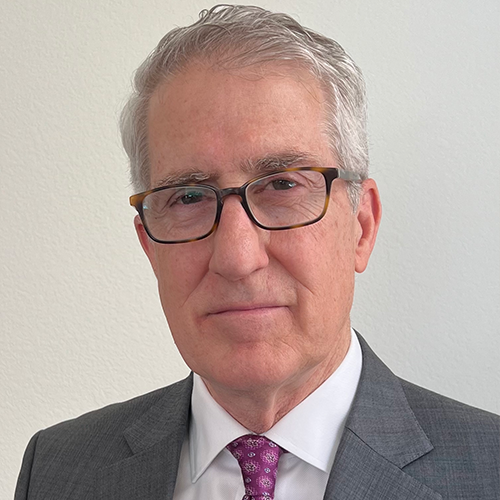 Todd Zenger is the N. Eldon Tanner Chair in Strategy and Strategic Leadership at the David Eccles School of Business at the University of Utah. He also holds the University of Utah designation as a Presidential Professor. From 1990 through July of 2014, he served as a faculty member at Washington University in St. Louis in the Olin Business School. He is Editor in Chief of Strategy Science, one of the leading academic publications in strategy. He also serves as Academic Director of the Goff Strategic Leadership Center and as Academic Director of the Master of Business Creation program. He has previously served as senior associate dean, as department (or area) chair for more than sixteen years, and as academic director of the Executive MBA program. He is an elected Fellow of the Strategic Management Society. He has received multiple awards for his executive MBA and professional MBA teaching. Professor Zenger completed his undergraduate degree in economics at Stanford University and his PhD in strategy and organization at UCLA. His research focuses on corporate strategy, organization design, and entrepreneurship.
---