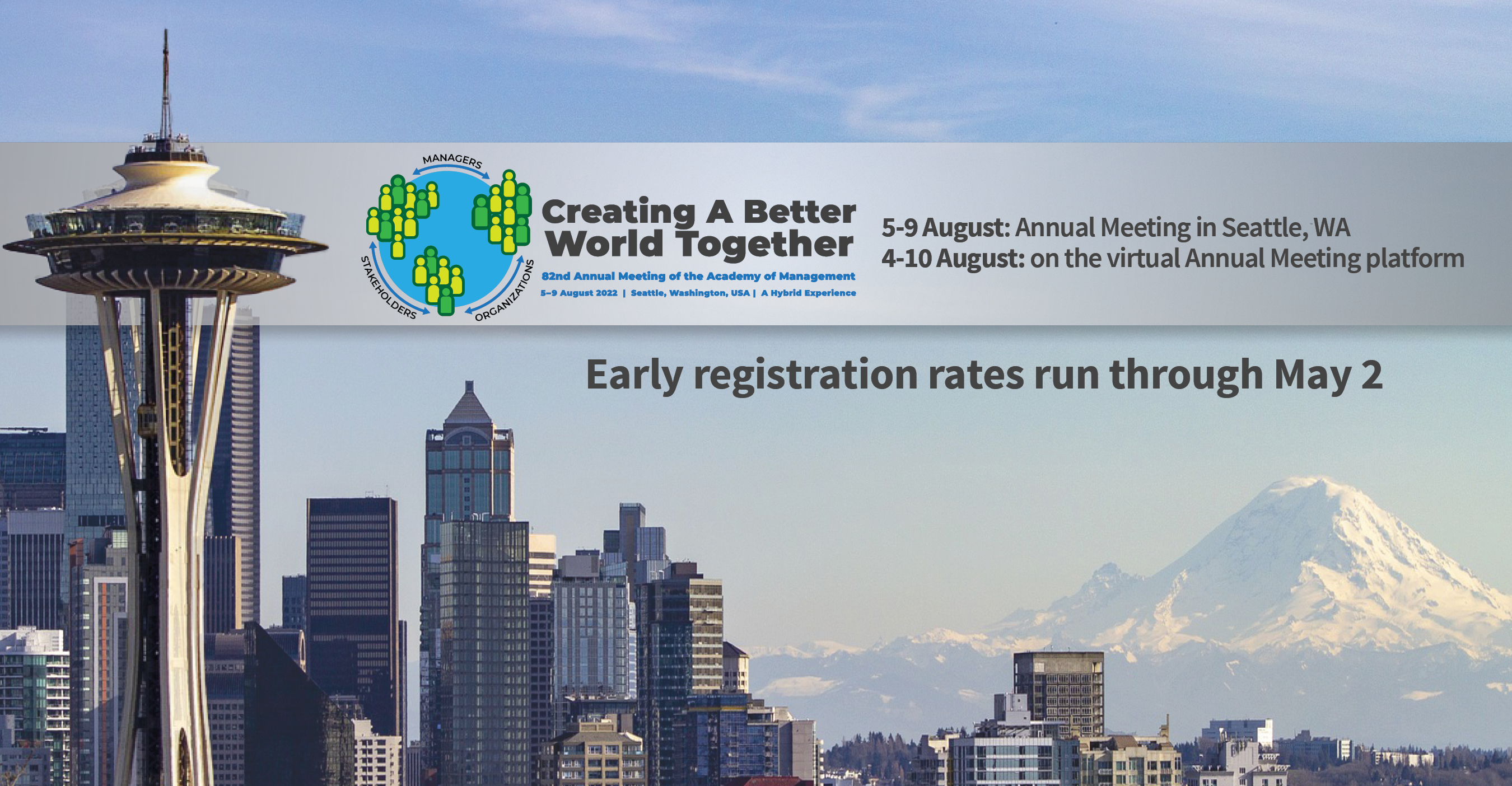 Thank you for your interest in re-engaging with your colleagues at the first in-person Annual Meeting in three years!
After two years of meeting virtually, we return to convening our AOM community in-person, while offering an extensive virtual format for members who prefer to engage online. Whether you choose to attend in-person or virtually, AOM 2022 promises the scholarly sessions and networking opportunities that you've come to expect at the AOM Annual Meeting!
Register before 2 May to take advantage of the Annual Meeting's early registration rate.
As part of the Annual Meeting registration process, you'll also be asked to renew your AOM membership.
What does the hybrid Annual Meeting look like?
This year, members have the option to attend the Annual Meeting either in-person in Seattle, Washington from 5-9 August or virtually on the Annual Meeting platform from 4-10 August.

When you register, you'll be asked to select your attendance preference. If you change your mind later, you can change your attendance preference at any time.
All registrants have access to the virtual Annual Meeting platform and can attend sessions virtually—even members who attend in-person in Seattle. Registrants also have access to the virtual Annual Meeting platform through the end of the year to view recorded sessions and supplemental materials.
Watch the video for the 82nd Annual Meeting of the Academy of Management