Insights Newsletter Archive
Older workers, benefit hassles, megacatastrophes
01 Oct 2020
Despite being a violent criminal network, how the Mafia uses ambiguity to gain and maintain the upper hand with outsiders can be an effective strategy that law-abiding organizations should consider emulating.
When refugees fleeing war, disasters, or persecution arrive in new countries, they are almost always seen as a problem. But businesses can benefit by viewing them as a skilled labor pool.
When cover-ups come to light, reputations can be tarnished and finances drained. But why do some individuals get punished severely for their misdeeds, while others get off lightly?
Share with a colleague
To share this newsletter with a colleague, just forward it with this sign-up link.
INSIGHTS is an online magazine that transforms
AOM research into actionable evidence for the workplace.
555 Pleasantville Road, Suite N200, Briarcliff Manor, NY, 10510-8020, USA
Phone: 1+ (914) 326-1800
CONNECT WITH US:
The Academy of Management has updated its Privacy Policy and Terms of Use
to improve transparency, security, and control of personal data.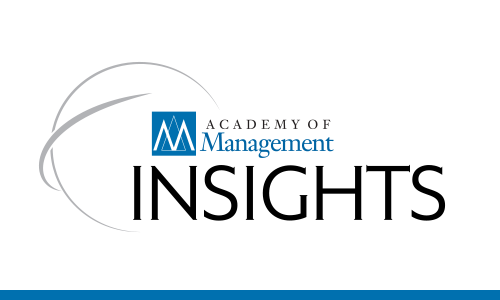 Boost your knowledge, advance your career, and help your colleagues with a free subscription to AOM Insights monthly newsletter.