Welcome to the Academy of Management
Phys.org: When raises backfire: Research examines pitfalls of performance-based pay
When it comes to retaining and motivating employees, raises may seem like a sure bet.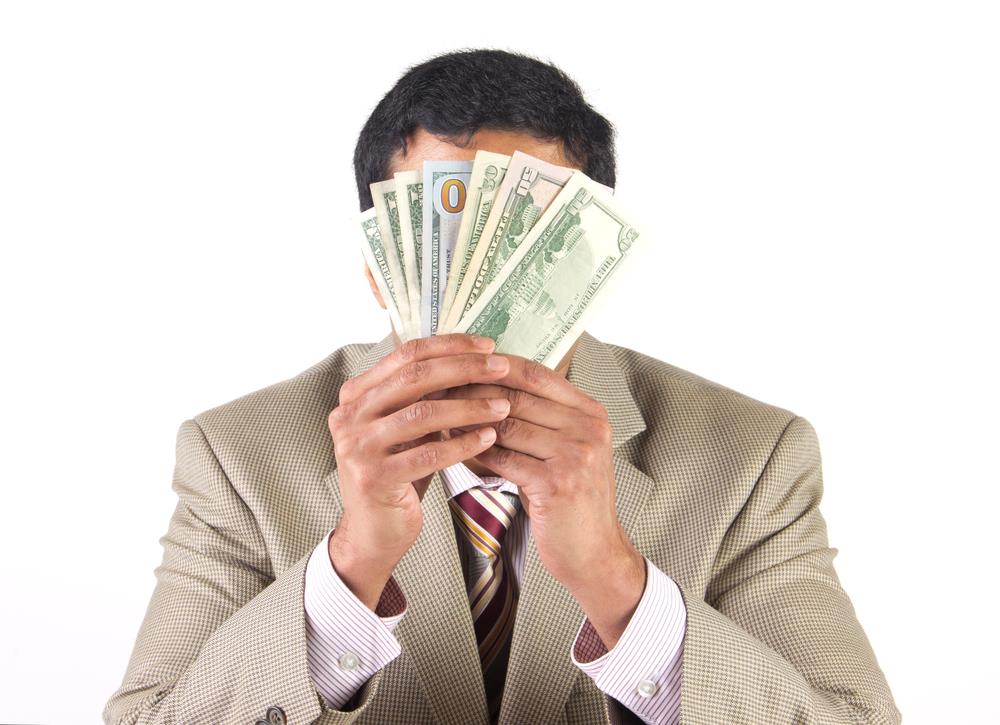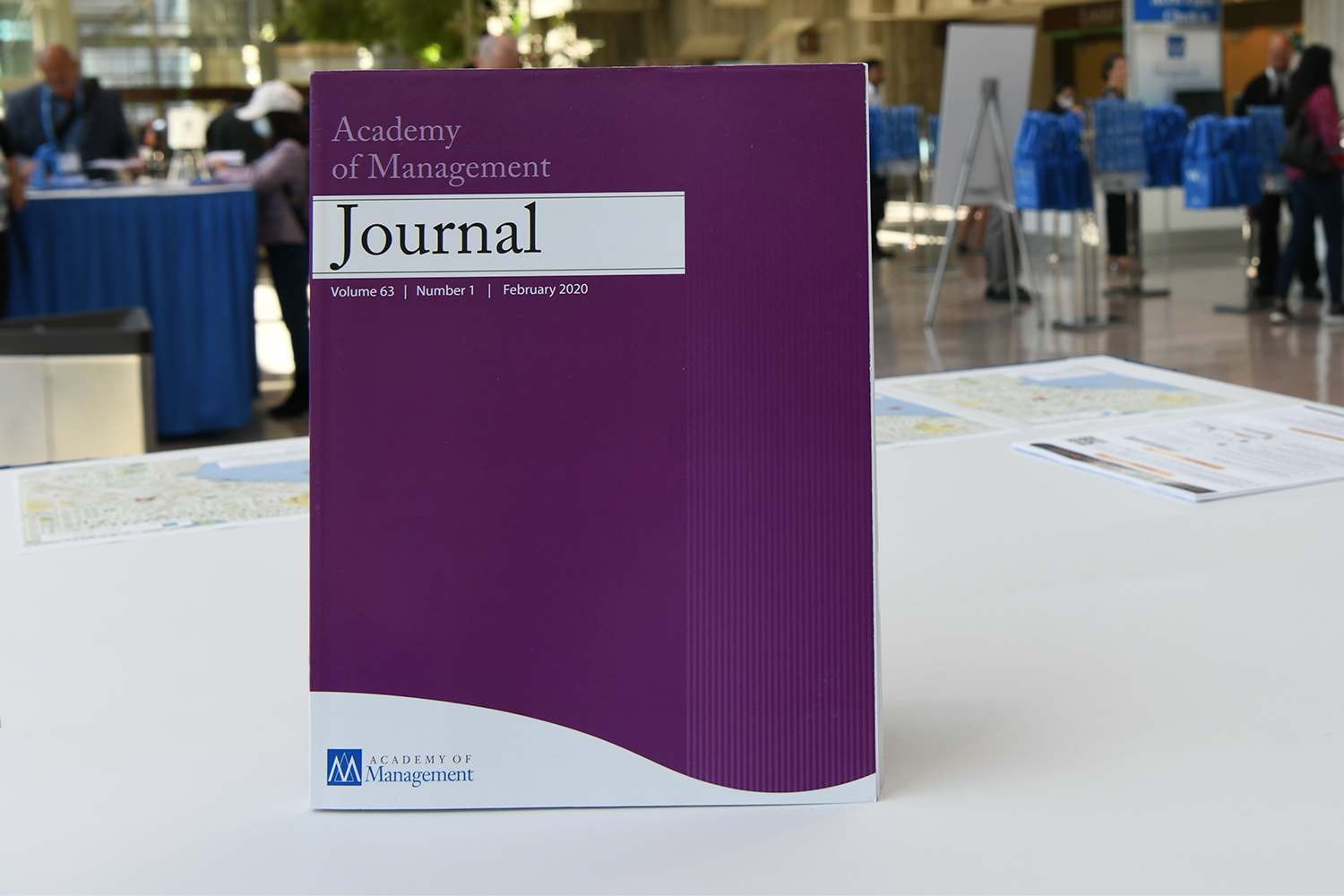 News
Phys.org: Study shows how leaders can break down 'benevolent marginalization'
In their efforts to break down barriers, firms often end up marginalizing disadvantaged groups, resulting in more harm than good.
News
Forbes: Women more likely to negotiate salaries but still earn less than men, research says
Women are negotiating more than their male counterparts but still earning less.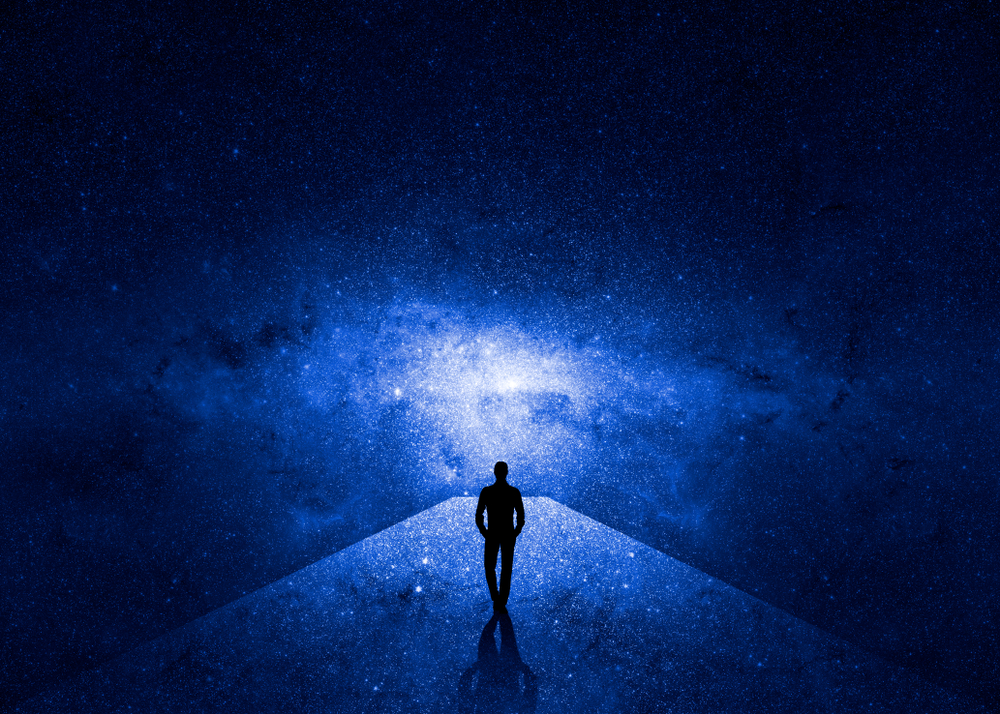 Fast Company: How paying attention to your nightly dreams could impact your career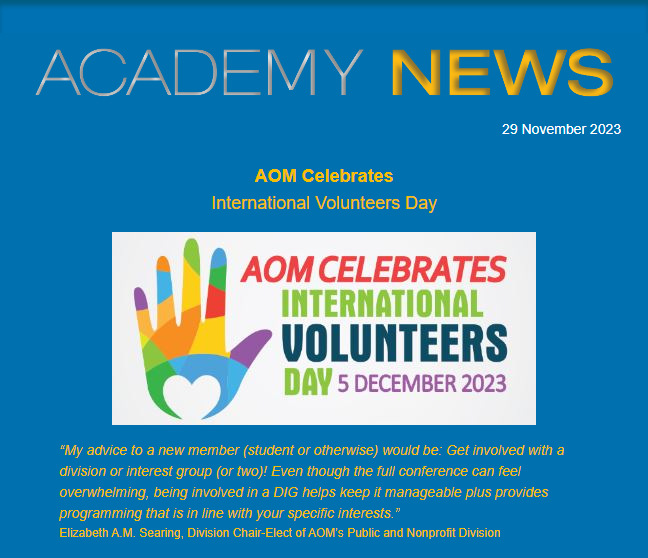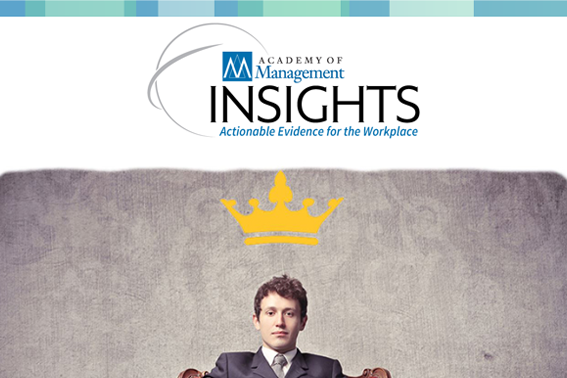 Disrupting racism, Environment vs. economy, Resilience, Making time fly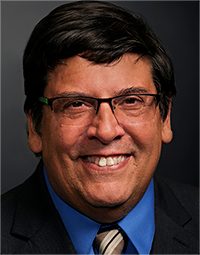 Member Spotlight: Luis R. Gomez-Mejia – Recipient of the 2023 Distinguished Service Award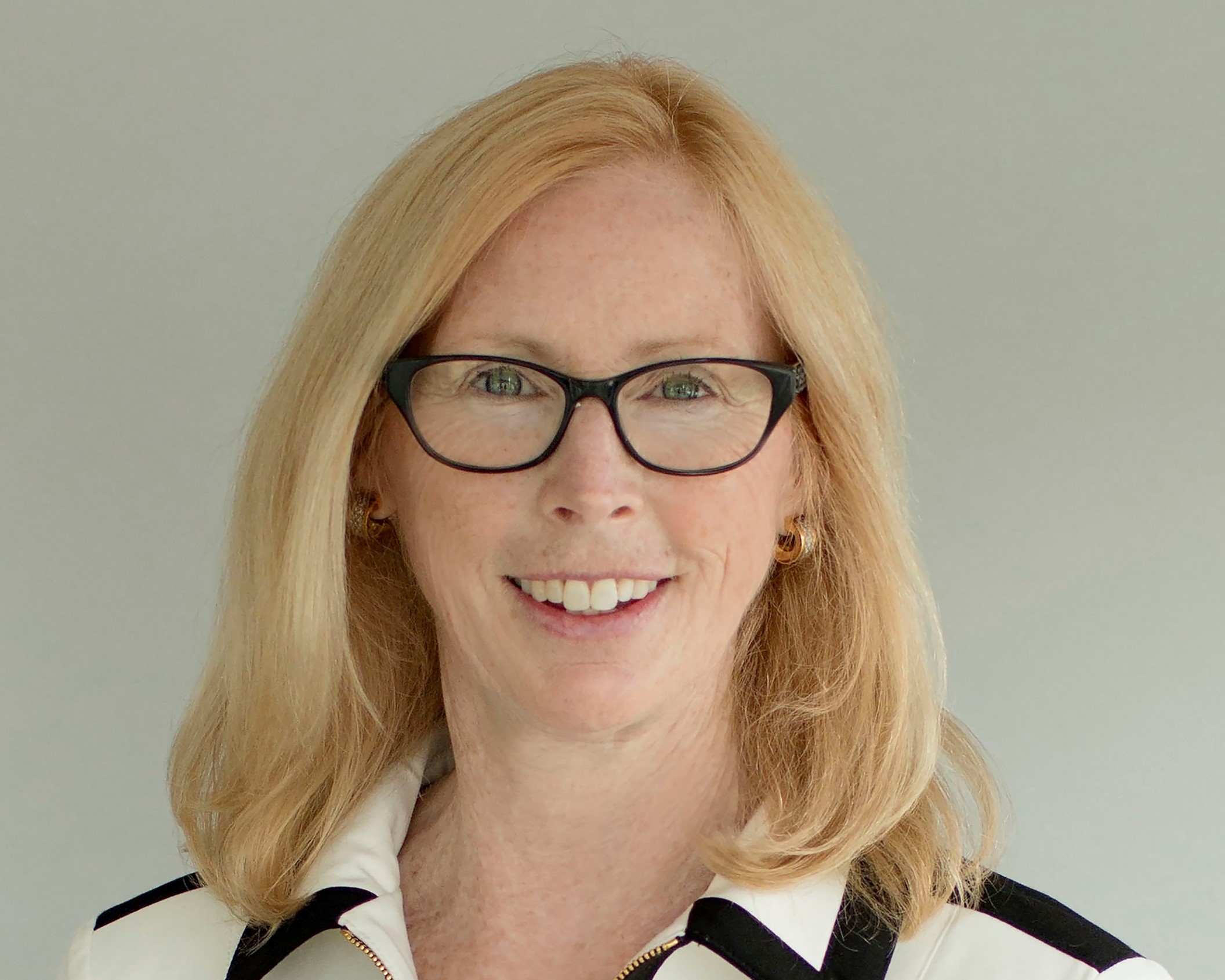 Member Spotlight: Mary Crossan – Winner of the 2023 Distinguished Educator Award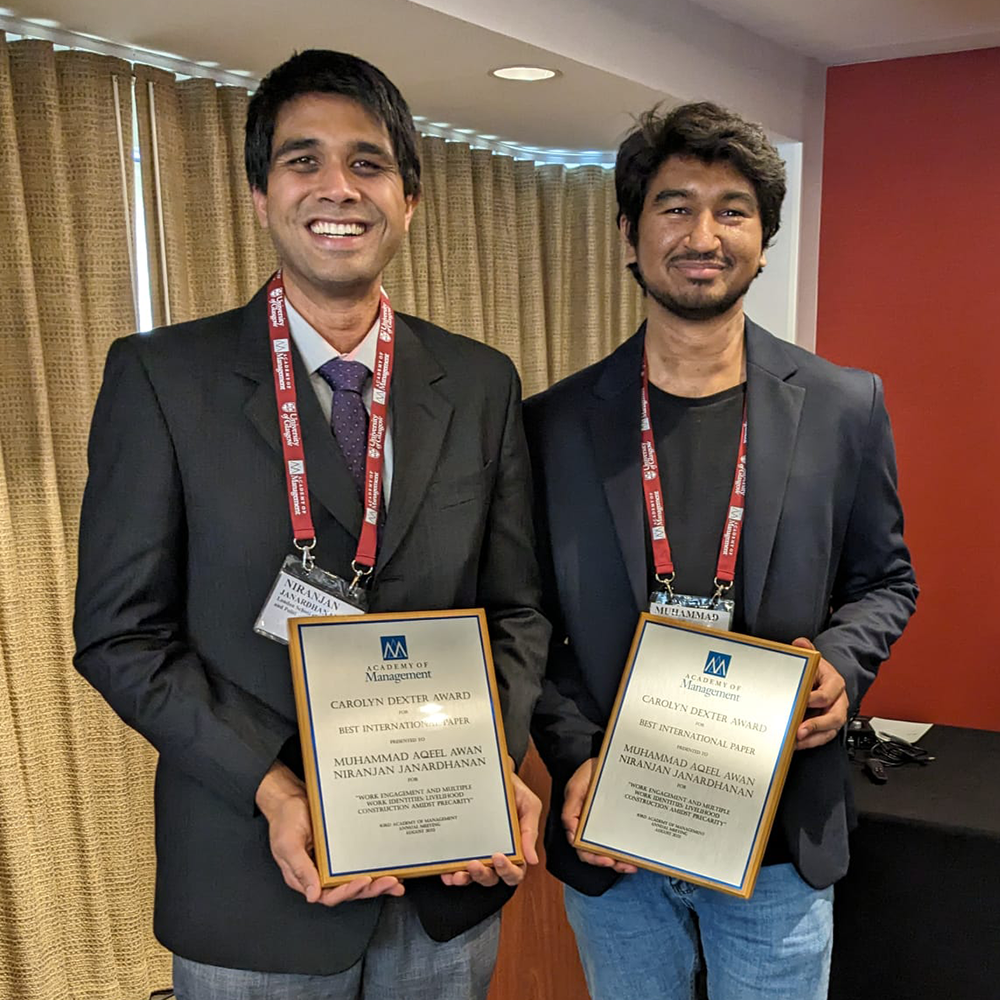 Member Spotlight: Muhammad Aqeel Awan and Niranjan Janardhanan, recipients of the 2023 Carolyn B. Dexter Award
Christopher Collins
Christopher Colins Named 2023 NAHR Fellow
The National Academy of Human Resources inducted Christopher Collins to its fellowship program considered the most prestigious recognition of HR career excellence. Christopher Collins is professor and director of graduate studies at the School of Industrial and Labor Relations at Cornell University.

Daniel Marsili, president of NAHR, said that Collins "demonstrated dedication to the field of human resources, had enormous impact in leadership roles and in supporting the elevation of the human resource profession."
"There aren't a lot of moments where people remind you that the work you have done has had an impact," Collins says.
Image: Human Resource Executive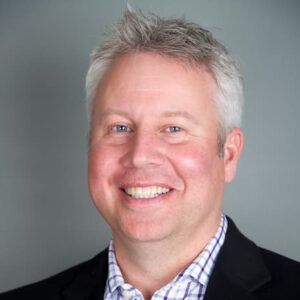 From the Editors
Publishing in Academy of Management Journals: an Editorial from the AOM Editors. Journal editors explain common questions from authors and the distinct role of each Academy journal in creating and disseminating knowledge.
Learn more
Charlesworth Author Services
The Academy of Management has teamed with Charlesworth Author Services to provide language editing services to support our scholarly author community. Charlesworth's editing services assists authors with preparing their submissions—from peer review to publication—by accelerating and simplifying the process while increasing its efficiency. A wide range of publication support packages and flexible individual services are available, including translations and editing, proofreading, and reviewer response assessments.
Learn more
Research
Our members create knowledge through scholarly research and its application.
AOM Insights
AOM Insights
Insights brings the best academic research findings to managers and business leaders worldwide.
Journals
Journals
Explore AOM's six top-rated academic journals and conference publications.
Publishing
Publishing
Publishing with AOM holds benefits for both researchers and their institutions.
Community
AOM members are faculty, students, and practitioners from more than 120 nations who are dedicated to enabling a brighter future for society through management scholarship, teaching, and practice.

Divisions and Interest Groups
Divisions and Interest Groups
Divisions and Interest Groups reflect a broad range of interests within 26 management disciplines for members to connect within smaller, niche groups.
Connect@AOM
Connect@AOM
AOM's online community providing an engaging experience by connecting you with others to share ideas on management and organizational research.
Volunteering
Volunteering
Volunteers contribute to the collective future of AOM by joining in the planning, direction and decision making of our programs.

AOM Newsletters
Newsletters inform our community about research, events, publishing, and more. Sign up to stay informed.
Academy News
Academy News
News and updates from the Academy, our members and the latest events and research.
Insights Newsletter
Insights Newsletter
This newsletter keeps managers, business leaders, and academics up to date on research from the world's top scholars.
Divisions and Interest Groups Newsletters
Divisions and Interest Groups Newsletters
AOM's 26 Divisions and Interest Groups (DIGs) offer a range of tailored services. View and subscribe to the DIG Newsletters of your choice.