Insights Newsletter Archive
Overcoming diversity hurdles
23 Aug 2022
Benefits abound for organizations with diverse employees and leaders. But as more and more companies adopt diversity initiatives, some managers are finding that taking the wrong approach can have downsides. Here's just a sample of what AOM scholars around the world have learned about diversity at work:

Share with a colleague
To share this newsletter with a colleague, just forward it with this sign-up link.
INSIGHTS is an online magazine that transforms
AOM research into actionable evidence for the workplace.
555 Pleasantville Road, Suite N200, Briarcliff Manor, NY, 10510-8020, USA
Phone: 1+ (914) 326-1800
CONNECT WITH US:
The Academy of Management has updated its Privacy Policy and Terms of Use
to improve transparency, security, and control of personal data.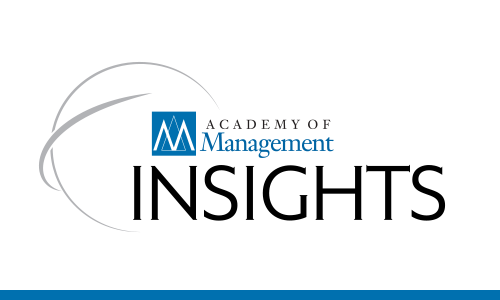 Boost your knowledge, advance your career, and help your colleagues with a free subscription to AOM Insights monthly newsletter.