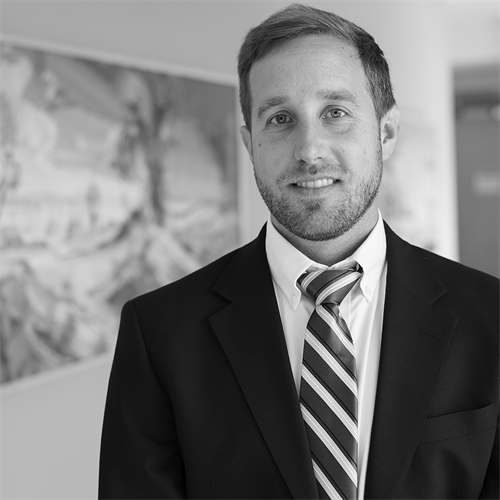 Brian Gunia
Professor and Associate Dean for Academic Programs
Carey Business School
Johns Hopkins University
---

Topic Areas
Conflict Management, Negotiation, Organizational Behavior
---

Trending Topics
Politics
Biography
Brian C. Gunia is a Professor and Associate Dean for Academic Programs at Johns Hopkins Carey Business School. He holds a PhD in Management from Northwestern University's Kellogg School of Management.
Brian's research focuses on three ways that people commonly jeopardize their careers: by acting unethically, negotiating ineffectively, and sleeping insufficiently. Instead of focusing on self-defeating choices themselves, however, he focuses on simple, theoretically-motivated measures that might enable individuals to act more ethically, negotiate more effectively, and sleep longer or better. Brian's research has been published in leading academic journals including the Academy of Management Journal, Organizational Behavior and Human Decision Processes, Journal of Applied Psychology, Journal of Experimental Social Psychology, and Psychological Science. His research has also been featured in popular media outlets including The Economist, Wall Street Journal, and Forbes, and it has received several awards including the International Association of Conflict Management's Best Paper Award. Finally, Brian is the author of a negotiation blog called Life's Negotiable and a negotiation book called The Bartering Mindset.
Brian is an award-winning teacher who has received numerous honors including the MPH/MBA Faculty Recognition Award, the Johns Hopkins University Alumni Association Excellence in Teaching Award, and the Johns Hopkins EMBA Leadership and Management Teaching Award. In addition to teaching negotiation to masters-level students, Brian teaches courses on negotiation and leadership in the Carey School's executive education program.
In addition to his teaching and research, Brian serves as Associate Dean for Academic Programs. In this role, he works with faculty and staff to ensure curricular excellence and identify opportunities for innovation across the Carey School's academic programs. Prior to joining academia, Brian worked as a consultant at Deloitte.
---

AOM Research
SME Subject Areas
Careers, Entrepreneurship, Environment and Sustainability, Ethics, Gender and Diversity, Health Care, Human Resources, International Management, Leadership, Management Consulting, Management Education, Management History, Management Theory, Operations and Supply Chain Management, Organizational Behavior, Public and Nonprofit, Religion and Spirituality, Research Methods, Social Issues, Strategic Management, Technology and Innovation