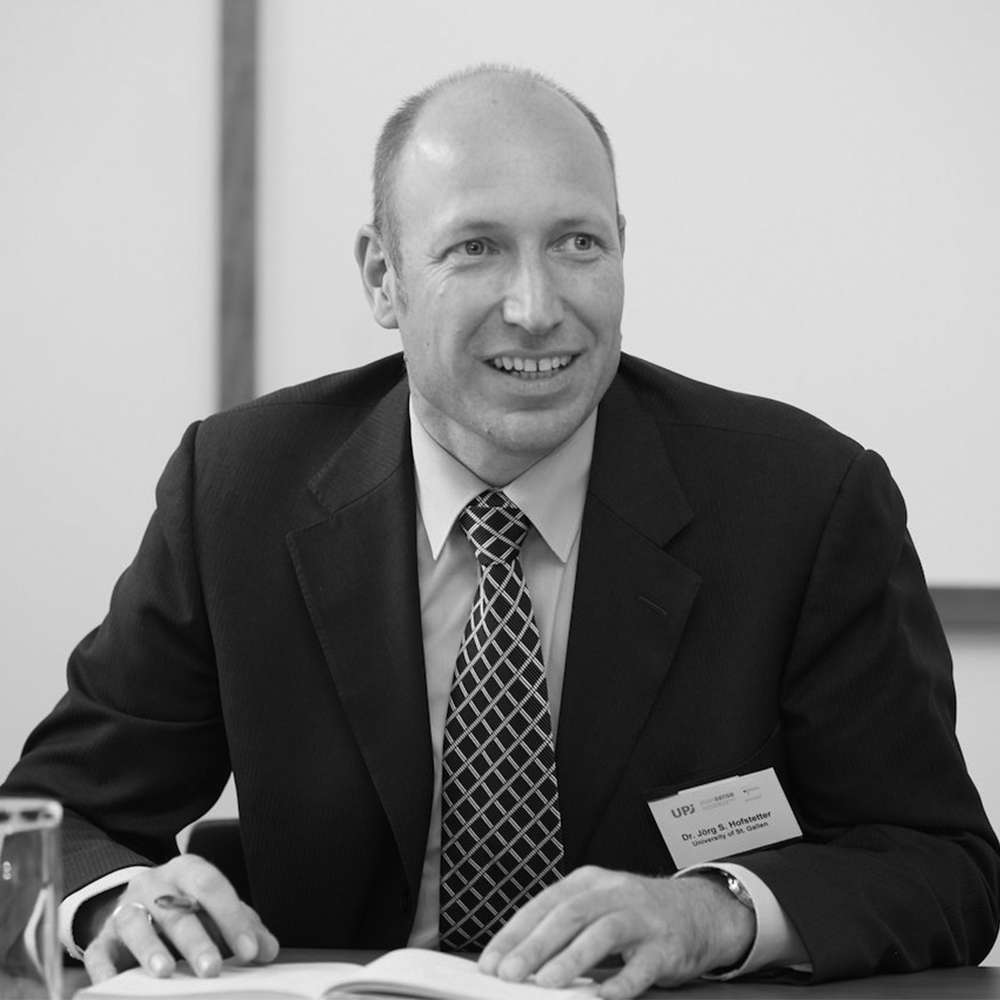 Joerg Hofstetter
Associate Professor in Supply Chain Management
Kedge Business School
---

Topic Areas
Environment and Sustainability, Ethics, International Management, Operations and Supply Chain Management, Public and Nonprofit, Social Issues, Strategic Management
---

Trending Topics
Climate Change, Corporate Social Responsibility, COVID
Biography
Joerg S. Hofstetter, an academic expert in circular economy, corporate sustainability, global value chains, and multinational, multi-tier supply chains with over 20 years of experience, is a professor in Supply Chain Management at KEDGE Business School, Head of its lab "Sustainable Supply Chains", president of the International Forum on Sustainable Value Chains (ISVC), lecturer at the University of St. Gallen, and fellow of the Center for Organization Research & Design (CORD) at Arizona State University. He consulted various national government and intergovernmental organizations (including the OECD, the World Bank Group, the UN) as well as over 200 private and public companies across different industries, and is non-executive board member in the private sector.
Joerg is a founding member of the GRONEN Foundation, a member of Future Earth's Working Groups on Circular Economy and Global Value Chains, a member of the Green Growth Knowledge Platform's Trade & Competitiveness Research Committee, involved in several UNIDO working groups, and acts as Ambassador of the Sustainable Procurement Pledge. Previously, he served at the University of St. Gallen as Vice Director of its Chair of Logistics Management and Assistant Professor of Management, at Lufthansa Cargo in Singapore and at ITT Automotive in Detroit.
A German national, Joerg has extensive knowledge in circular economy, sustainability in multinational multi-tier supply chains, sustainability in procurement, global value chains, value chain mapping, sub-supplier management, supplier development, distribution management, and corporate supply chain management. He received several substantial public and private research grants, and works internationally with both the public and the private sector.
Under his leadership, the International Forum on Sustainable Value Chains (ISVC), a Switzerland based non-profit association, has become a recognized academia-led platform with members from different parts of the world and sectors developing and implementing scientifically proven, hands-on solutions to master the many sustainability challenges in today's global value chains. www.susvc.org
Joerg holds a MSc in Mechanical Engineering from University of Stuttgart, Germany, and a PhD in Management from the University of St. Gallen, Switzerland. He lives in Zürich, Switzerland with his wife, an international IPR lawyer and senior manager, and their daughter.
---

AOM Research
SME Subject Areas
Careers, Entrepreneurship, Environment and Sustainability, Ethics, Gender and Diversity, Health Care, Human Resources, International Management, Leadership, Management Consulting, Management Education, Management History, Management Theory, Operations and Supply Chain Management, Organizational Behavior, Public and Nonprofit, Religion and Spirituality, Research Methods, Social Issues, Strategic Management, Technology and Innovation