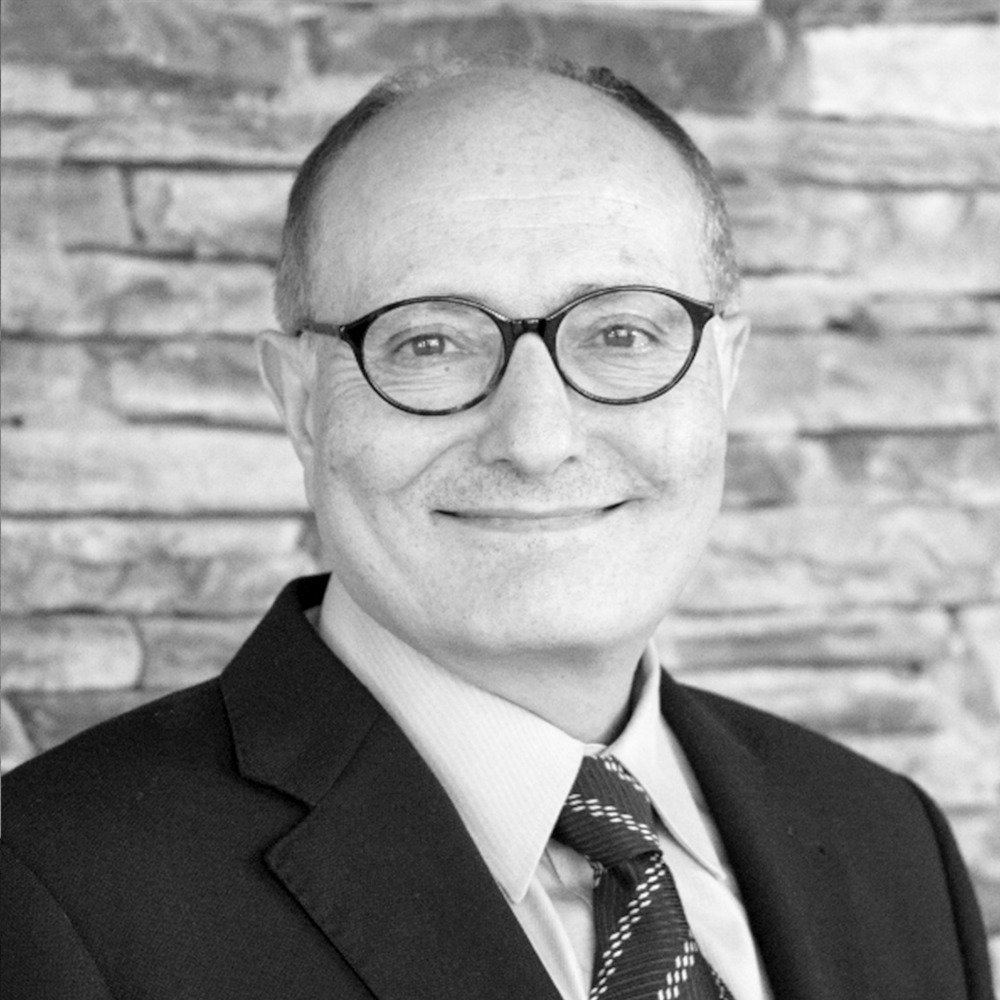 Mansour Javidan
Garvin Distinguished Professor and Executive Director, Najafi Global Mindset Institute
Thunderbird School of Global Management
Arizona State University
---

Topic Areas
Change Management, International Management, Leadership
---

Trending Topics
Future of Work, international Issues, Remote Work and Working Families
Biography
Multiple award-winning executive educator and author whose teaching and research interests span the globe, Mansour Javidan received his MBA and PhD degrees from the Carlson School at the University of Minnesota. He is the Garvin Distinguished Professor and Executive Director of Najafi Global Mindset Institute at Thunderbird School of Global Management at Arizona State University.
Mansour is the Past President and Chairman of the Board of Directors of the world-renowned research project on national culture and leadership, titled GLOBE (Global Leadership and Organizational Behavior Effectiveness, globeproject.com). He is a coeditor of the 2004 GLOBE book, which won the Society for Industrial and Organizational Psychology's (SIOP) M. Scott Myers Award for Applied Research in The Workplace. He is also a coauthor of the latest GLOBE book, published in August, 2014 which received the 2015 University of San Diego and International Leadership Association (ILA) leadership book award for Scholarly Rigor and Critical Thought.
Mansour is currently the Project Director and Principal Co-Investigator of GLOBE 2020, working with a team of 426 researchers studying culture change, leadership ideals, and trust dynamics. The project has completed data collection from over 50,000 managers and professionals in 144 countries. Mansour's article on global leadership recently received the Decade's Best Paper Award (2006- 2016) by the Academy of Management Perspectives. Mansour was recently recognized as among the top 100 most influential (i.e., top 0.6%) authors in Organization Behavior in the world. He is also recognized as among the top 2% most cited scientists in the field of business and management in the world.
The World Bank and the United Nations Development Program have designated Mansour an expert advisor on Global Leadership. NASA has designated him an expert on managing diversity, and the U.S. Army has designated him a Senior Research Fellow. He recently stepped down as the Vice Chair of the Board of Directors of the International Leadership Association. He has designed and taught executive development courses and workshops, conducted consulting projects, and made presentations in over 35 countries. His list of clients includes NASA, Abbott Labs, Accenture, U.S. Department of Commerce, the U.S. Marshals Service, Aditya Birla, Alstom, Raytheon, Lockheed Martin, Statoil, BAE Systems, Bank Mandiri, BP, Cisco, Coachlear, Johnsosn & Johnson, Chevron, Telcom Indonesia, ExxonMobil, Commerzbank, Dell Computers, Scotiabank, Metlife, Europharma, MAGNA, Merck, Dow Chemical, Huawai, McCormick, SABIC, and Novartis.
His publications have appeared in such journals as Harvard Business Review, Journal of International Business Studies, Organization Science, Strategic Management Journal, Academy of Management Perspectives, Leadership Quarterly, Management International Review, Organizational Dynamics, Journal of Applied Behavioral Sciences, Human Relations, Journal of World Business, and Journal of Organizational Change Management.
A proven academic, Mansour took a four-year sabbatical from his university teachings to work with the CEO of TransCanada PipeLines, a multi-billion-dollar energy company. He was instrumental in helping the CEO develop new directions and strategies, and facilitate cultural change within the company and its pipeline business. He was directly involved in the acquisition of a $15 billion corporation, at the time the largest such merger in Canada. The merger resulted in the formation of the fourth largest energy services company in the world. He established a process for new business development that involved over 200 employees throughout the company and produced new business ideas.
Mansour is the Past Senior Editor, Global Leadership, for the Journal of World Business. He also served a three-year term on the editorial board of the Academy of Management Perspectives. He is currently on the editorial boards of Management and Business Review, Frontiers in Psychology, Organizational Dynamics, and American Journal of Engineering and Technology Management. journals. He was elected a Fellow of the Pan Pacific Business Association and was named in Lexington's Millennium Edition of the North American Who's Who Registry, Empire's 2019 Who's Who Registry, and Grey House Publishing's 2022 Canadian Who's Who Registry.
---

AOM Research
SME Subject Areas
Careers, Entrepreneurship, Environment and Sustainability, Ethics, Gender and Diversity, Health Care, Human Resources, International Management, Leadership, Management Consulting, Management Education, Management History, Management Theory, Operations and Supply Chain Management, Organizational Behavior, Public and Nonprofit, Religion and Spirituality, Research Methods, Social Issues, Strategic Management, Technology and Innovation