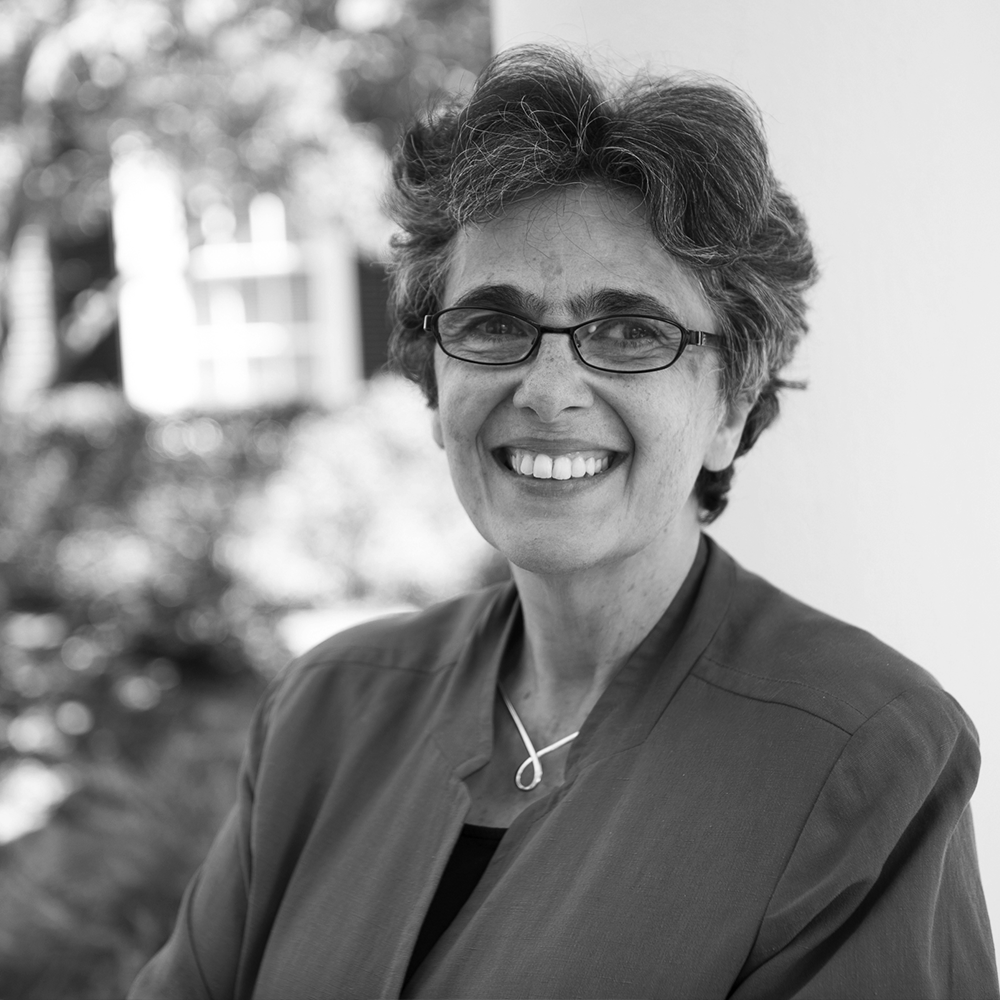 Mary Gentile
Creator/Director of Giving Voice To Values

---

Topic Areas
Ethics, Gender and Diversity, Giving Voice To Values, Leadership, Management Education
---

Trending Topics
Race, Equality, and Ethics
Biography
Mary C. Gentile is Creator/Director of Giving Voice to Values, Senior Advisor at Aspen Institute Business and Society Program, consultant on management education and leadership development, and former Richard M. Waitzer Bicentennial Professor of Ethics at University of Virginia Darden School of Business. Among numerous other awards, Mary was inducted into the Thinkers50 Hall of Fame (2021); named as one of the "Top Minds 2017" by ComplianceWeek; one of the 2015 "100 Most Influential in Business Ethics" by Ethisphere; and one of the "Top Thought Leaders in Trust: 2015 Lifetime Achievement Award Winners" by Trust Across America-Trust Around the World, January 2015. She was recently "short-listed" for the Thinkers50 2019 award for "Ideas Into Practice" (having also been short-listed in 2017). Giving Voice To Values also won the Bronze Medal in the 2017 Reimagine Education Ethical Leadership Awards.
Giving Voice to Values, a pioneering business curriculum for values-driven leadership, has been featured in Financial Times, Harvard Business Review, Stanford Social Innovation Review, McKinsey Quarterly, etc. and presented and/or piloted in over 1,345 business schools and organizations globally. The award winning book is Giving Voice To Values: How To Speak Your Mind When You Know What's Right, with translations in Chinese and Korean. Gentile has authored numerous books and articles and partnered with Nomadic.fm on online interactive social cohort-based modules.
From 1985-1995, Mary was faculty member and manager of case research at Harvard Business School and one of the principal architects of HBS's Leadership, Ethics and Corporate Responsibility curriculum. She co-authored Can Ethics Be Taught? Perspectives, Challenges, and Approaches at Harvard Business School and was Content Expert for the award-winning interactive CD-ROM, Managing Across Differences.
Mary earned her Bachelor's degree from The College of William and Mary and her MA and PhD from State University of New York, Buffalo.

---

AOM Research
SME Subject Areas
Careers, Entrepreneurship, Environment and Sustainability, Ethics, Gender and Diversity, Health Care, Human Resources, International Management, Leadership, Management Consulting, Management Education, Management History, Management Theory, Operations and Supply Chain Management, Organizational Behavior, Public and Nonprofit, Religion and Spirituality, Research Methods, Social Issues, Strategic Management, Technology and Innovation