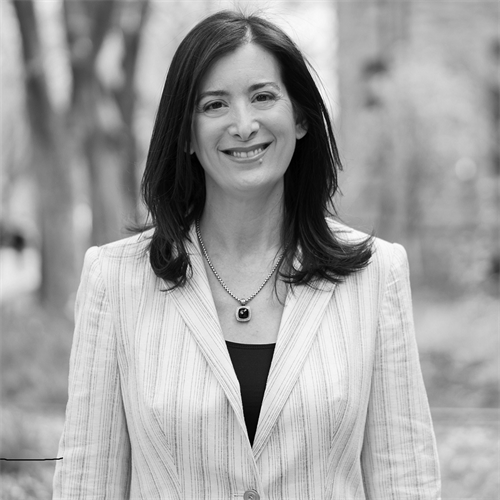 Nancy Rothbard
David Pottruck Professor of Management
Management Department, The Wharton School
University of Pennsylvania
---

Topic Areas
Careers, Gender and Diversity, Emotions, Leadership, Organizational Behavior, Teamwork, Technology and Innovation, Work and Family, Work Relationships
---

Trending Topics
Future of Work; Race, Equality, and Ethics; Remote Work and Working Families; Workforce Productivity
Biography
Nancy Rothbard is the David Pottruck Professor at the Wharton School of the University of Pennsylvania. Nancy earned her AB with honors in History from Brown University and her PhD in Organizational Behavior from the University of Michigan. She began her career in organizational behavior as a Research Associate and case writer at the Harvard Business School. Prior to joining Wharton, she was on the faculty at the Kellogg School of Management as a post-doctoral fellow. Since joining the Wharton faculty in 2000, Nancy has taught in the undergraduate, MBA, WEMBA, PhD, and executive education programs, receiving the Wharton Teaching Commitment and Innovation Award and Wharton Teaching Excellence Awards. She is faculty director for several Executive Education programs including The Adaptable Leader and Women's Executive Leadership.
Nancy research focuses on what motivates people to bring their full selves to work and how this affects their work engagement, performance, and relationships. In particular, she examines how people navigate the boundary between work and personal lives in the context of diverse organizations and technological change. She has worked with companies in a number of industries focusing on issues such as work motivation and engagement, teamwork, leadership, emotions, identity, the changing nature of work, and work-life balance issues.
She is an award winning scholar and teacher who brings the latest thought leadership to her consulting and teaching. She has published her research in top academic research journals in her field and her work has been discussed in the general media in outlets such as ABC News, NBC News, Business Week, CNN, Forbes, National Public Radio, The New York Times, The Philadelphia Inquirer, The Toronto Globe and Mail, The New York Times, US News & World Report, The Wall Street Journal, and The Washington Post.
---

AOM Research
SME Subject Areas
Careers, Entrepreneurship, Environment and Sustainability, Ethics, Gender and Diversity, Health Care, Human Resources, International Management, Leadership, Management Consulting, Management Education, Management History, Management Theory, Operations and Supply Chain Management, Organizational Behavior, Public and Nonprofit, Religion and Spirituality, Research Methods, Social Issues, Strategic Management, Technology and Innovation