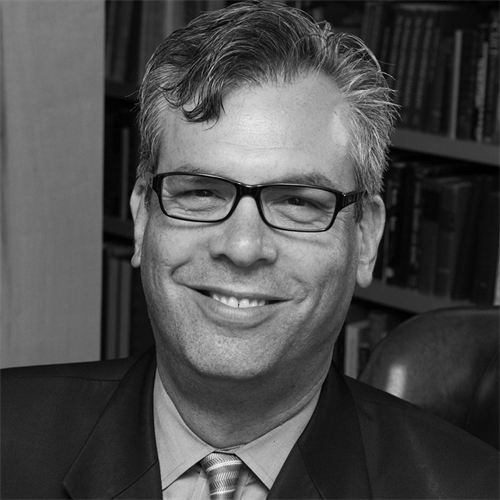 Peter Klein
W. W. Caruth Chair, Professor, and Department Chair
Department of Entrepreneurship and Corporate Innovation
Baylor University
---

Topic Areas
Entrepreneurship, Strategic Management
---

Trending Topics
Corporate Social Responsibility, Antitrust, Competition Policy, Innovation
Biography
Peter G. Klein is W. W. Caruth Endowed Chair, Professor of Entrepreneurship, and Chair of the Department of Entrepreneurship and Corporate Innovation at Baylor University's Hankamer School of Business. He also serves as Director of the Baugh Center's Free Enterprise Initiative. He is Adjunct Professor of Strategy and Management at the Norwegian School of Economics, Carl Menger Research Fellow at the Mises Institute, and Research Affiliate at GRANEM. Klein is 2020-21 Chair of the Academy of Management's Entrepreneurship Division.
He is Co-Editor of the Strategic Entrepreneurship Journal and served two terms as Associate Editor for the Academy of Management Perspectives. Klein's research focuses on the links between entrepreneurship, strategy, and organization, with application to innovation, diversification, vertical coordination, health care, and public policy. His work has appeared in Academy of Management Review, Organization Science, Strategic Management Journal, RAND Journal of Economics, Strategic Entrepreneurship Journal, Journal of Business Venturing, Journal of Management, Managerial and Decision Economics, Journal of Industrial Economics, Sloan Management Review, and other outlets. His 2012 book Organizing Entrepreneurial Judgment (with Nicolai Foss, Cambridge University Press) won the Foundation for Economic Education Best Book Prize and has been translated into Chinese, Polish, and Persian.
He received his PhD in economics from the University of California, Berkeley, and a BA in economics from the University of North Carolina, Chapel Hill. He has held faculty positions at the University of Missouri, the Copenhagen Business School, the University of Georgia, and Washington University in St. Louis. He was a Senior Economist for the Council of Economic Advisers in 2000-01.
---

AOM Research
SME Subject Areas
Careers, Entrepreneurship, Environment and Sustainability, Ethics, Gender and Diversity, Health Care, Human Resources, International Management, Leadership, Management Consulting, Management Education, Management History, Management Theory, Operations and Supply Chain Management, Organizational Behavior, Public and Nonprofit, Religion and Spirituality, Research Methods, Social Issues, Strategic Management, Technology and Innovation