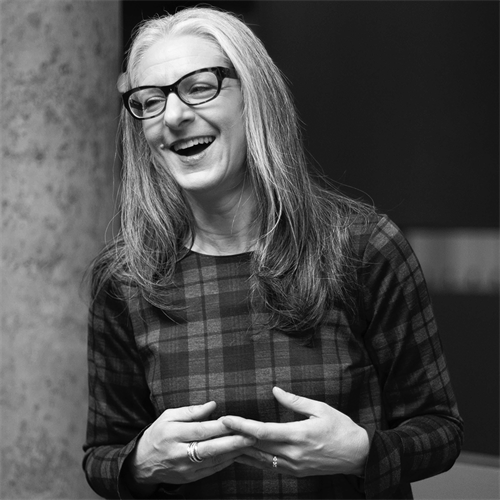 Sarah Kaplan
Distinguished Professor and Director, Institute for Gender and the Economy (GATE)
Rotman School of Management
University of Toronto

---

Topic Areas
Change Management, Ethics, Gender and Diversity, Social Issues
---

Trending Topics
Corporate Social Responsibility, COVID, Future of Work
Biography
Sarah Kaplan is Distinguish Professor, Director, Institute for Gender and the Economy, and Professor of Strategic Management at the University of Toronto's Rotman School of Management. She is author of the bestselling business book, Creative Destruction as well as Survive and Thrive: Winning Against Strategic Threats to Your Business. Her latest book is The 360° Corporation: From Stakeholder Trade-offs to Transformation.
Kaplan is an innovation scholar whose research has covered how organizations participate in and respond to the emergence of new fields and technologies in biotechnology, fiber optics, financial services, nanotechnology and most recently, the field emerging at the nexus of gender and finance. Her current work focuses on applying an innovation lens to understanding the challenges for achieving gender equality.
She has written for and been covered by major media outlets such as the Financial Times, Fast Company, BusinessWeek, The Globe and Mail, the Toronto Star, CBC, NBC Nightly News, BBC, Forbes, BNN Bloomberg, CTV, TVO, Global News, and Wired.
Formerly a professor at the University of Pennsylvania's Wharton School (where she remains a Senior Fellow), and a consultant and innovation specialist for nearly a decade at McKinsey & Company in New York, she completed her doctoral research at the Sloan School of Management at the Massachusetts Institute of Technology. She has a BA with honors in Political Science from UCLA and an MA with distinction in International Relations and International Economics from Johns Hopkins University's School for Advanced International Studies.
---

AOM Research
SME Subject Areas
Careers, Entrepreneurship, Environment and Sustainability, Ethics, Gender and Diversity, Health Care, Human Resources, International Management, Leadership, Management Consulting, Management Education, Management History, Management Theory, Operations and Supply Chain Management, Organizational Behavior, Public and Nonprofit, Religion and Spirituality, Research Methods, Social Issues, Strategic Management, Technology and Innovation