Forbes India: When a vacation isn't enough, a sabbatical can recharge your life—and your career
How taking a prolonged period of time off helped employee reenter their jobs with new vigor and perspective—or inspired them to change the direction of their work entirely.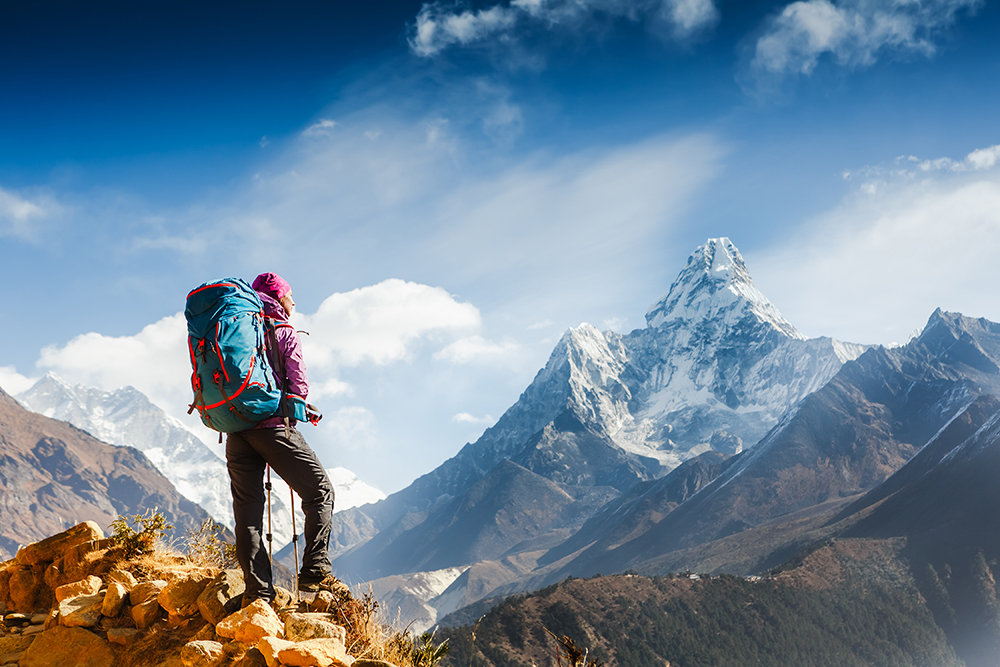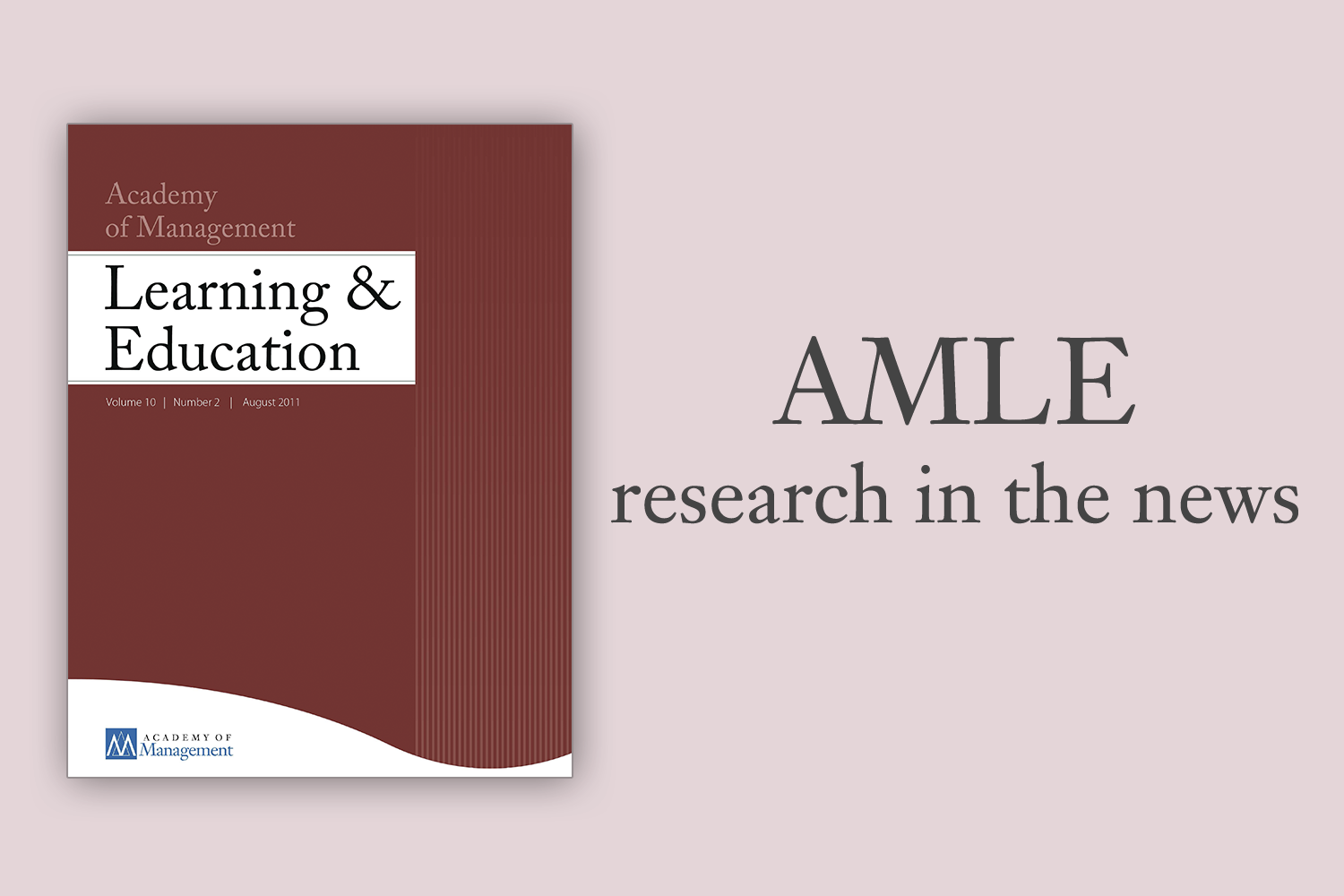 News
Financial Times: Women struggle to close corporate America's gender gap
Cultural and societal barriers continue to frustrate efforts to make diversity stick in white-collar fields.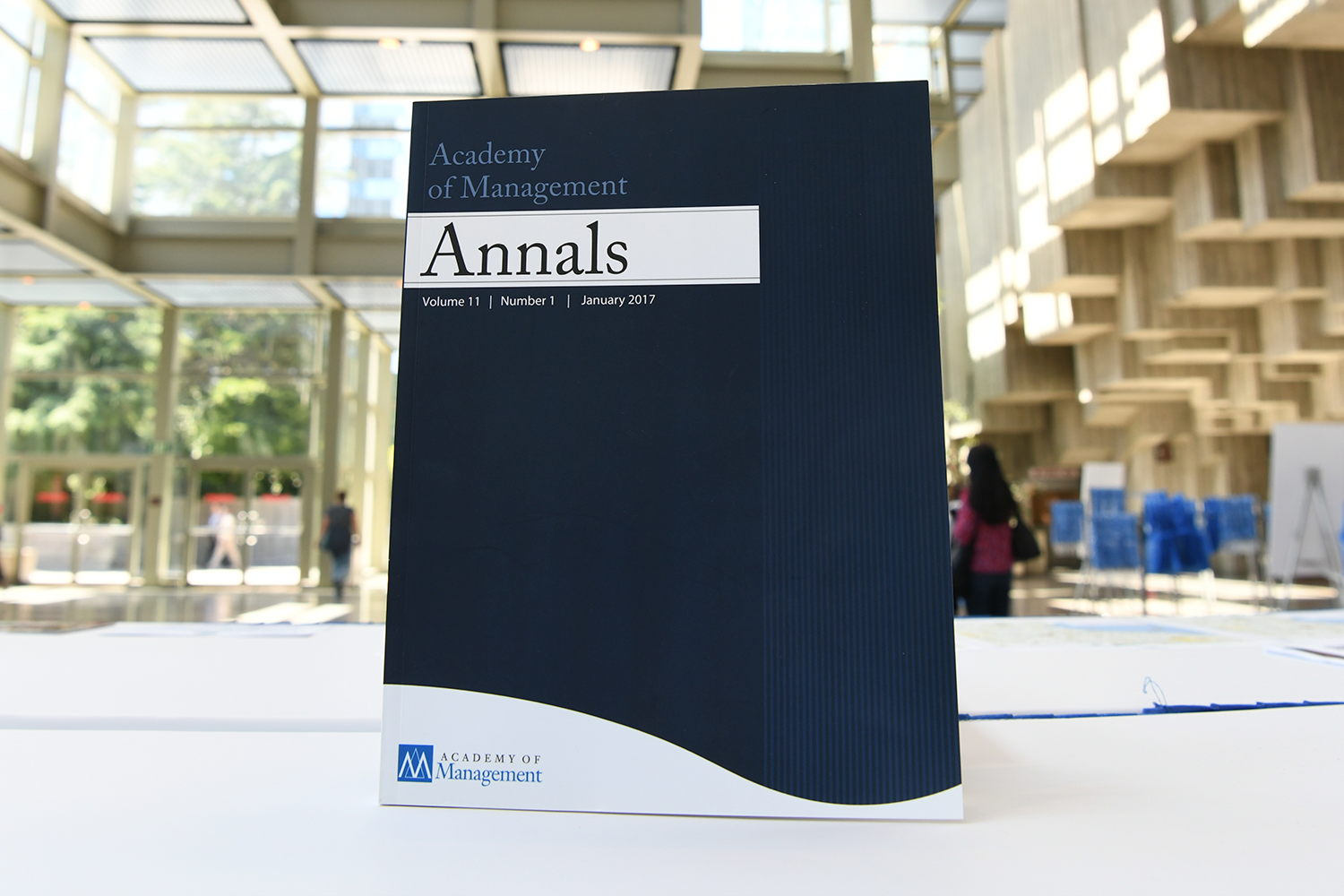 News
Phys.org: New framework on honest behavior suggests it is a process that goes beyond not lying
Most people value honesty while also recognizing that it is sometimes beneficial to be dishonest.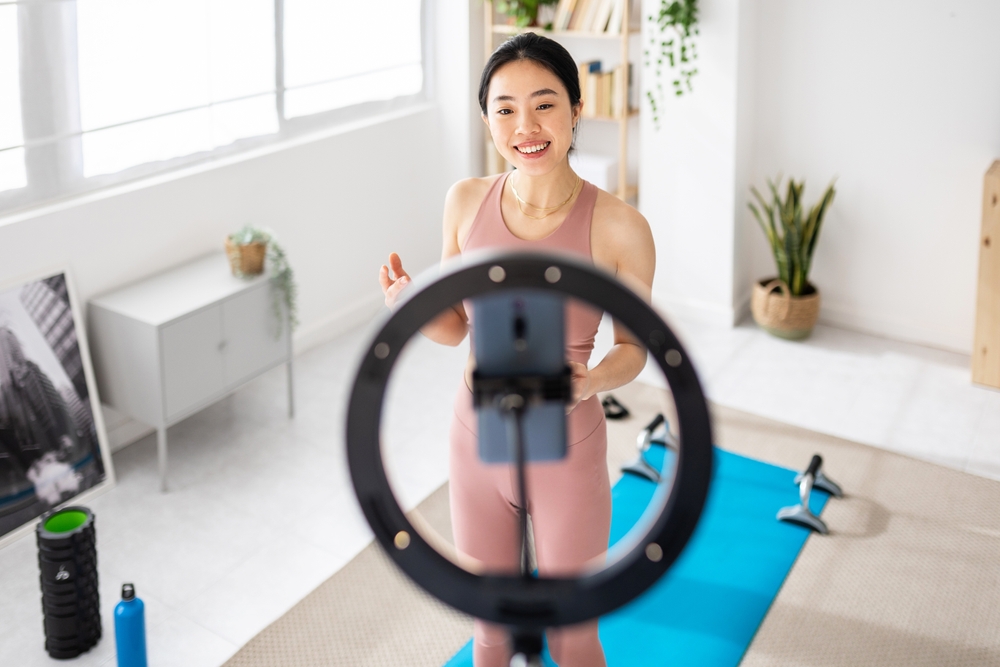 The Conversation: How fitness influencers game the algorithms to pump up their engagement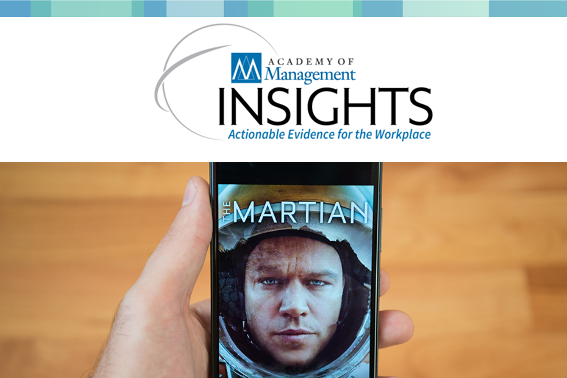 Tips from Matt Damon, whisky makers, diversity trainers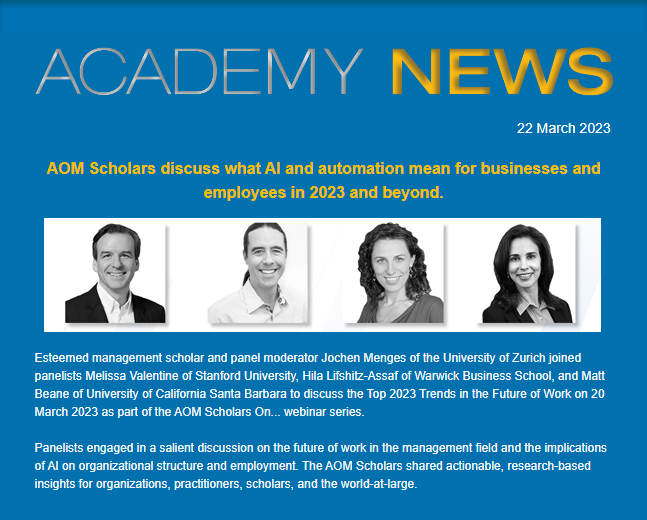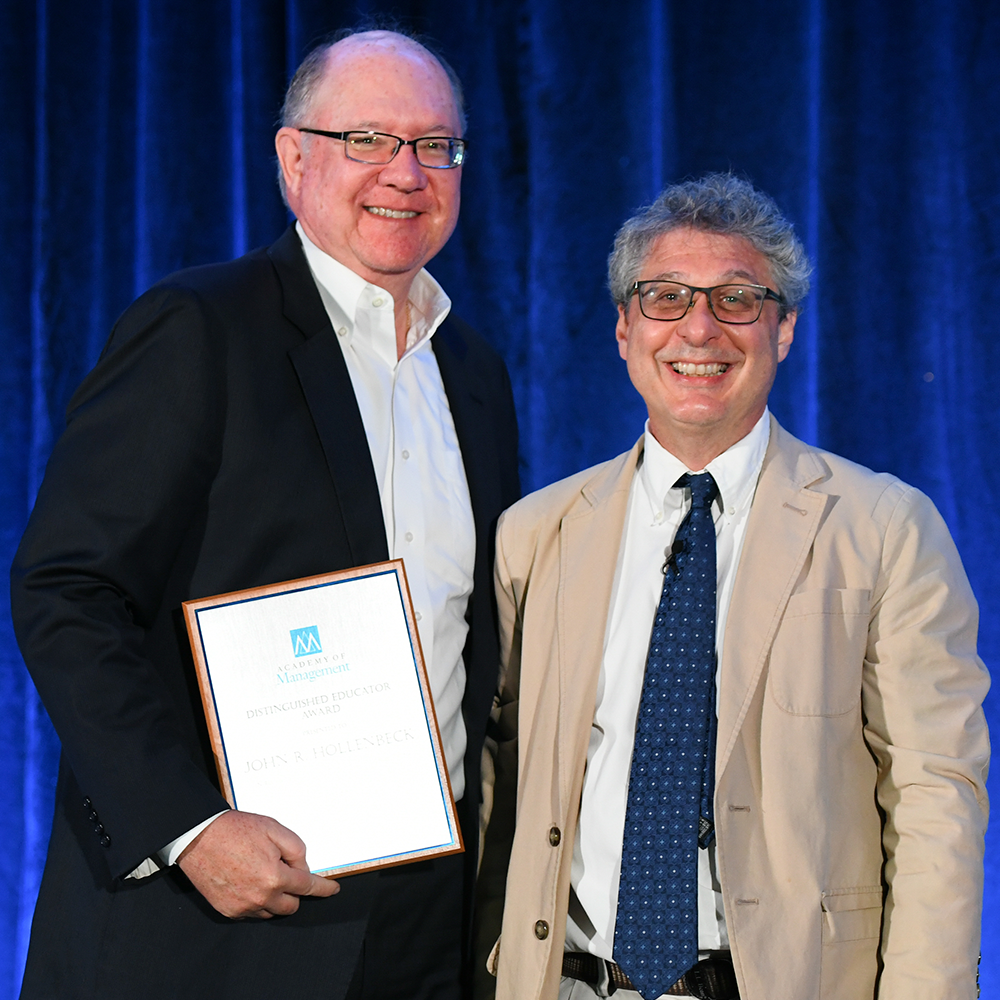 Member Spotlight: John Hollenbeck, recipient of the 2022 Distinguished Educator Award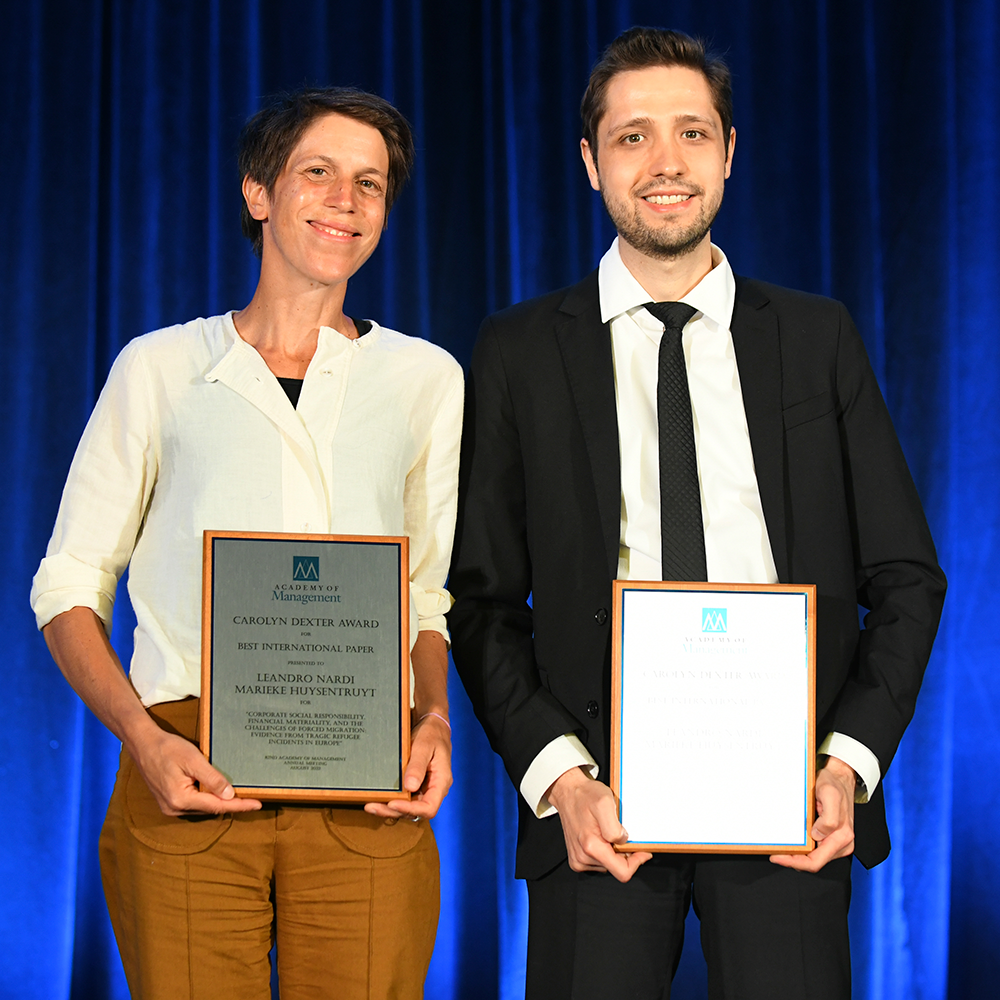 Member Spotlight: Marieke Huysentruyt and Leandro Nardi, recipients of the 2022 Carolyn B. Dexter Award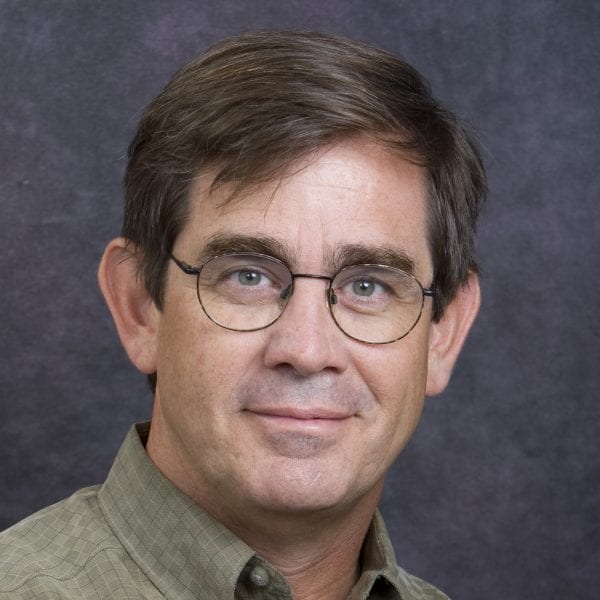 Member Spotlight: Henry Chesbrough, recipient of the 2022 Distinguished Scholar-Practitioner Award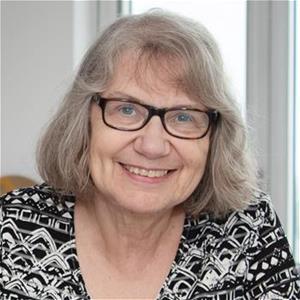 Member Spotlight: Ann Langley, recipient of the 2022 Distinguished Scholarly Contributions to Management Award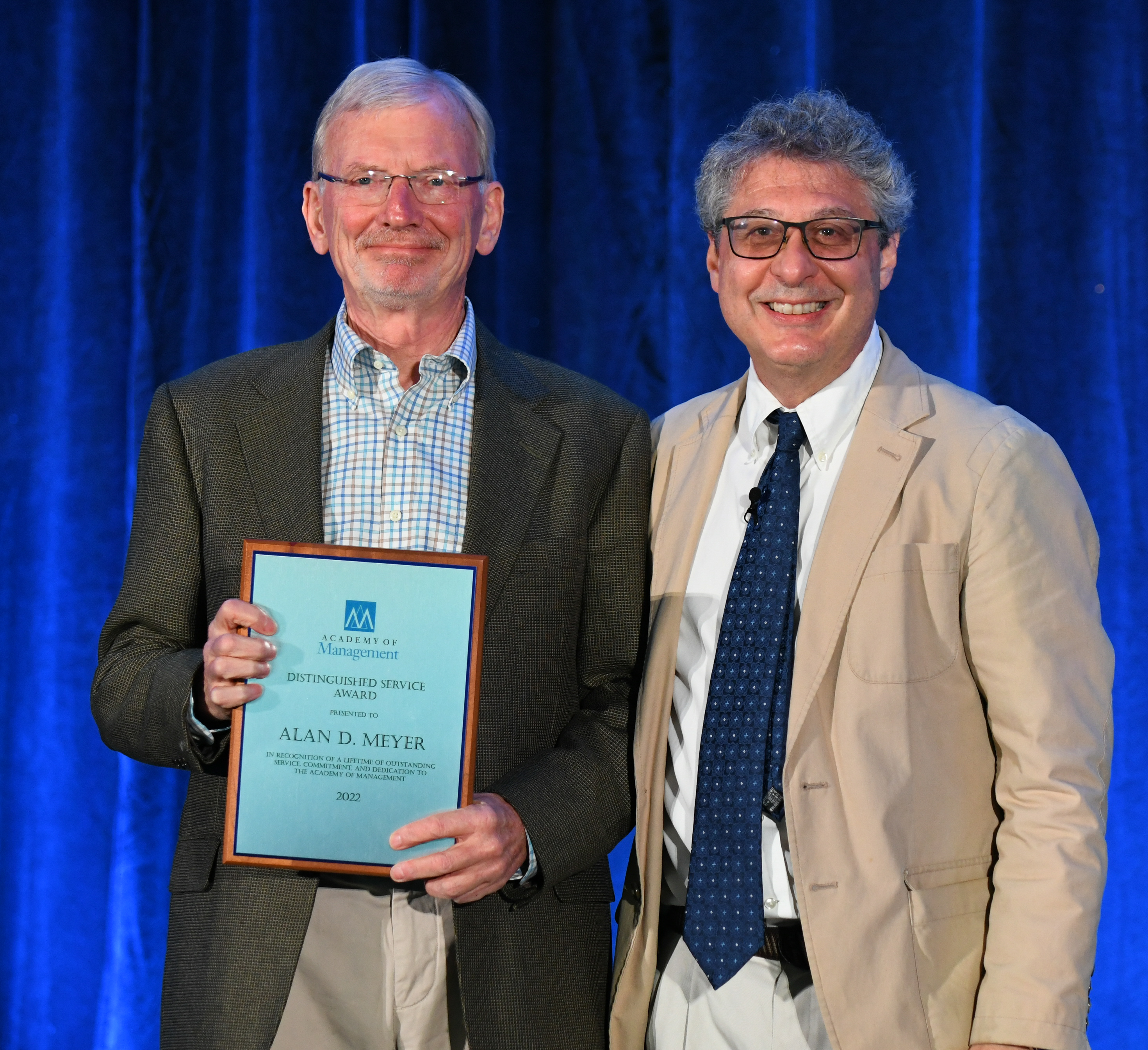 Member Spotlight: Alan Meyer, recipient of the 2022 Distinguished Service Award
Member Spotlight: Yu Tse Heng, recipient of the 2022 William H. Newman Award
Ranjay Gulati
Hindustan Unilever Limited (HUL) has appointed Ranjay Gulati as Independent Director.
Ranjay comes with a rich understanding of business strategy and is a professor at Harvard Business School. He is an expert on organizational growth and recently chaired the Advanced Management Program, the school's flagship Senior Leader Executive Program.
"It is a privilege to join the Board of such an iconic company. HUL is one of the best and most respected consumer goods companies in the country. I look forward to my role as an Independent Director", said Ranjay.
Ranjay is the former president of the Strategic Management Division at the Academy of Management and an elected fellow of the Strategic Management Society. He is also a member of the Organization and Management Theory Division and has been a Harvard MacArthur Fellow and a Sloan Foundation Fellow.
Image courtesy of E4M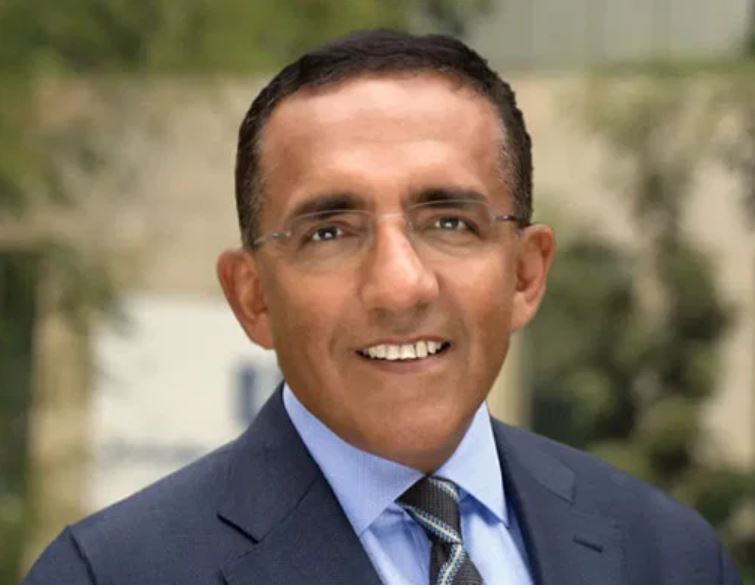 Cynthia E. Devers
Cynthia E. Devers, R.B. Pamplin Professor of Management in the Pamplin College of Business's Management Department, has been named the editor-in-chief of the Journal of Management.
Cynthia's research examines the influence of formal and informal governance mechanisms, social evaluations, and individual differences on managerial decision-making and individual and organizational outcomes.
"I'm a strategy scholar, but I really research how people make decisions," said Cynthia. "I try to understand how people make decisions in high-level organizational contexts such as top management teams and boards of directors."
Cynthia previously served as an associate editor for Academy of Management Review. She is a member of the Managerial and Organizational Cognition, Organization and Management Theory, Research Methods, and Strategic Management Divisions of AOM.
Image courtesy of Virginia Tech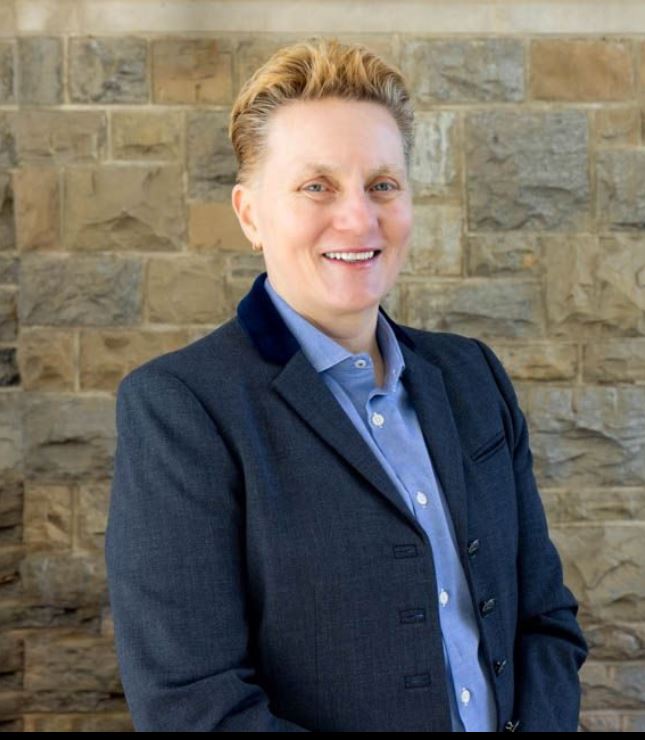 Paul Hibbert
Paul Hibbert from the University of St Andrews School of Management has been appointed Fellows of the Academy of Social Sciences (AcSS). Paul is among 56 leading social scientists who have been conferred Fellowship this spring.
The Fellowships acknowledges highly accomplished individuals recognized for excellence in their fields and their wider contributions to the social sciences for public benefit.
"The most touching part of the award is to know that the distinguished people in the field – that you look up to – also think well of you. I am delighted to be honoured in this way, and even more so to receive the Fellowship alongside Rebekah." -- Paul Hibbert
From the Editors
Publishing in Academy of Management Journals: an Editorial from the AOM Editors. Journal editors explain common questions from authors and the distinct role of each Academy journal in creating and disseminating knowledge.
Learn more
Charlesworth Author Services
The Academy of Management has teamed with Charlesworth Author Services to provide language editing services to support our scholarly author community. Charlesworth's editing services assists authors with preparing their submissions—from peer review to publication—by accelerating and simplifying the process while increasing its efficiency. A wide range of publication support packages and flexible individual services are available, including translations and editing, proofreading, and reviewer response assessments.
Learn more
Research
Our members create knowledge through scholarly research and its application.
AOM Insights
AOM Insights
Insights brings the best academic research findings to managers and business leaders worldwide.
Journals
Journals
Explore AOM's six top-rated academic journals and conference publications.
Publishing
Publishing
Publishing with AOM holds benefits for both researchers and their institutions.
Community
AOM members are faculty, students, and practitioners from more than 120 nations who are dedicated to enabling a brighter future for society through management scholarship, teaching, and practice.

Divisions and Interest Groups
Divisions and Interest Groups
Divisions and Interest Groups reflect a broad range of interests within 26 management disciplines for members to connect within smaller, niche groups.
Connect@AOM
Connect@AOM
AOM's online community providing an engaging experience by connecting you with others to share ideas on management and organizational research.
Volunteering
Volunteering
Volunteers contribute to the collective future of AOM by joining in the planning, direction and decision making of our programs.

AOM Newsletters
Newsletters inform our community about research, events, publishing, and more. Sign up to stay informed.
Academy News
Academy News
News and updates from the Academy, our members and the latest events and research.
Insights Newsletter
Insights Newsletter
This newsletter keeps managers, business leaders, and academics up to date on research from the world's top scholars.
Divisions and Interest Groups Newsletters
Divisions and Interest Groups Newsletters
AOM's 26 Divisions and Interest Groups (DIGs) offer a range of tailored services. View and subscribe to the DIG Newsletters of your choice.