Leadership and Volunteerism
The Academy of Management has a long-standing and rich tradition of volunteerism. Today, this tradition continues as thousands of members contribute their time and talents toward advancing the Academy's initiatives. Despite increasing pressures and demands on members' time and attention, a healthy and vibrant volunteer community emerges each year to facilitate the work of the Academy's Divisions and Interest Groups, committees and task forces, online and extended communities, meetings, and publications. Volunteer members are truly the lifeblood of the Academy—governing, leading, and managing initiatives that connect thousands of management scholars across the globe.
During the past year the AOM global community continued to feel their way through the COVID-19 pandemic, with many around the world gradually returning to campuses and workplaces. Thank you to our Academy leaders and volunteers for their perseverance and dedication to the Academy in 2021.

The following AOM volunteers served between August 2020 - August 2021. Our current volunteer leaders can be found in the Leadership Directory.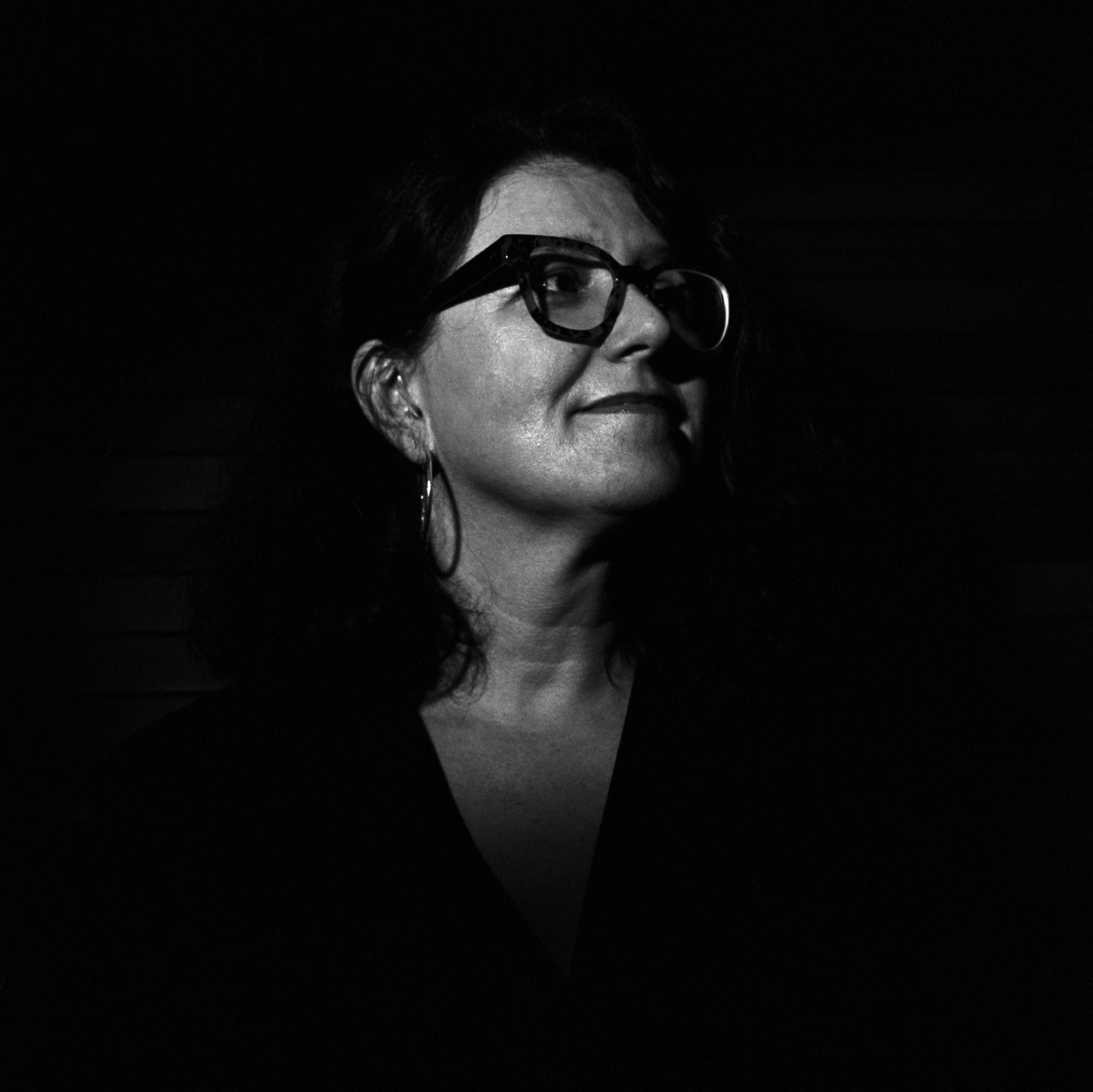 Back to all images
Activity Committee Chairs 2020-2021
Career Services Committee
Matrecia James, Saint Bonaventure University, AOM Committee Chair
Ethics Education Committee
Deborah M. Mullen, University of Tennessee Chattanooga, AOM Committee Co-Chair
Ethics Adjudication Committee
Margaret A. White, Oklahoma State University, AOM Committee Chair
Ethics Ombuds Committee
Mary Sue Love, Southern Illinois University, AOM Committee Chair
Historian
Regina Greenwood, Nova Southeastern University, AOM Committee Chair
Division and Interest Group Officers 2020-2021


Careers (CAR)
Chair, Gina Dokko, UC Davis
Chair-Elect, Jos Akkermans, Vrije Universiteit Amsterdam
Program Chair, Richard Cotton, University of Victoria
PDW Chair, Denise Mary Jepsen, Macquarie University
Past Chair, Jamie Jocelyn Ladge, Northeastern University
Communication, Digital Technology, and Organization (CTO)
Chair, Jennifer Gibbs, University of California, Santa Barbara
Chair-Elect, Katherine Chudoba, Utah State University
Program Chair, Marco Marabelli, Bentley University
PDW Chair, Michael Barrett
Past Chair, Ola Henfridsson, University of Miami
Conflict Management (CM)
Chair, Jennifer R. Overbeck, Melbourne Business School
Chair-Elect, Kristin Jackson Behfar, United States Army War College
Program Chair, Deborah A. Cai, Temple University
PDW Chair, Pri Pradhan Shah, University of Minnesota
Past Chair, Jana L. Raver, Queen's University
Critical Management Studies (CMS)
Chair, Marcos Pereira Fernandes De Barros, Grenoble Ecole de Management
Chair, Patrizia Zanoni, Hasselt University
Chair-Elect, Amon Barros, Essex Business School
Chair-Elect, Fernanda Filgueiras Sauerbronn, UFRJ
Program Chair, Ozan Nadir Alakavauklar, Ultrecht University, School of Governance
Program Chair, Alison Pullen, Macquarie University
PDW Chair, Caroline Clarke, The Open University
PDW Chair, Richard Longman, University of the West of England
Past Chair, Stephen Cummings, Victoria University of Wellington
Past Chair, Ajnesh Prasad, EGADE Business School
Entrepreneurship (ENT)
Chair, Peter G. Klein, Baylor University
Chair-Elect, Sarah Jack, Stockholm School of Economics
Program Chair, April Franco, University of Toronto
PDW Chair, Jon C. Carr, North Carolina State University
Past Chair, Dawn DeTienne, Colorado State University
Gender and Diversity in Organizations (GDO)
Chair, Eden King, Rice University
Chair-Elect, Joy E. Beatty, Eastern Michigan University
Program Chair, Eddy S. Ng, Dalhousie University
PDW Chair, Jenny M. Hoobler, University of Pretoria

Past Chair, Alison Sheridan, UNE Business School, University of New England, Australia



Health Care Management (HCM)
Chair, Sara Singer, Stanford University
Chair-Elect, Brian Hilligoss, University of Arizona
Program Chair, Kristine Ria Hearld, University of Alabama at Birmingham
PDW Chair, Cheryl Rathert, Saint Louis University
Past Chair, Timothy J. Vogus, Vanderbilt University
Human Resources (HR)
Chair, Anthony J. Nyberg, University of South Carolina
Chair-Elect, David G. Collings, Dublin City University
Program Chair, Jill Ellingson, University of Kansas
PDW Chair, Rebecca Rheinhardt Kehoe, Cornell University
Past Chair, Christopher C. Rosen, University of Arkansas
International Management (IM)
Chair, Jaeyong Song, Seoul National University
Chair-Elect, Katherine Xin, CEIBS
Program Chair, William Newburry, Florida International University
PDW Chair, Grazia D. Santangelo, Copenhagen Business School
Past Chair, Anupama Phene, George Washington University
Management Consulting (MC )
Chair, Uzonna Olumba, University of Michigan
Program Chair, Daniel Degravel, California State University Northridge
PDW Chair, Tanjia Coleman, Benedictine University
Past Chair, Eric Sanders, Elmhurst College & Organization Development Economist
Management Education and Development (MED)
Chair, Sabine Hoidn, University of St. Gallen
Chair-Elect, Alan B. Eisner, Pace University
Program Chair, Gerard Beenen, California State University, Fullerton
PDW Chair, Mairead Brady, Trinity College, Dublin
Past Chair, Kim Gower, University of Mary Washington
Management History (MH)
Chair, Andrew Cardow, Massey University
Chair-Elect, Roy R. Suddaby, University of Victoria
Program Chair, Patricia McLaren, Wilfrid Laurier University
PDW Chair, Leon Prieto, Clayton State University
Past Chair, Daniel Wadhwani, University of the Pacific
Managerial and Organizational Cognition (MOC )
Chair, Naomi Beth Rothman, Lehigh University
Program Chair, Pauline Schilpzand, Oregon State University
PDW Chair, Teresa Cardador, University of Illinois at U-C
Past Chair, Abhijeet K. Vadera, Singapore Management University
Management Spirituality and Religion (MSR)
Chair, Stacie Chappell, Western New England University
Chair-Elect, Chris Laszlo, Case Western Reserve University
Program Chair, Nicholas Burton, Northumbria University
PDW Chair, Julia Storberg-Walker, The George Washington University
Past Chair, Charles Thomas Tackney, Copenhagen Business School
Organizational Behavior (OB)
Chair, Daan Van Knippenberg, Drexel University
Chair-Elect, Ronald F. Piccolo, University of Central Florida
Program Chair, Rebecca Bennett, University of Central Florida
Program Chair (Symposia), Elizabeth George, University of Auckland
PDW Chair, David T. Wagner, University of Oregon
Past Chair, Sigal Barsade, Wharton School, University of Pennsylvania
Organization Development and Change (ODC)

Chair, David Bright, Wright State University
Chair-Elect, Linda Rouleau, HEC-Montreal
Program Chair, Amit Nigam, Cass Business School
PDW Chair, Richard Stackman, University of San Francisco
Past Chair, Clifford Oswick, City University of London
Organization and Management Theory (OMT)
Chair, Renate Elisabeth Meyer, WU Vienna
Chair-Elect, Martin J. Kilduff, University College London
Program Chair, Eva Boxenbaum, Copenhagen Business School
PDW Chair, Forrest Briscoe, The Pennsylvania State University
Past Chair, Peer Fiss, University of Southern California
Organizational Neuroscience (NEU)
Chair, William J. Becker, Virginia Tech
Chair-Elect, Stefan Volk, University of Sydney
, Yair Berson, Bar llan University
Program Chair-Elect, James Dulebohn, Michigan State University
Organizations and the Natural Environment (ONE)
Chair, Jeff York, University of Colorado
Chair-Elect, Ivan Montiel, Baruch College, City University of New York
Program Chair, Sukhbir Kaur Sandhu, University of South Australia
PDW Chair, Martina K. Linnenluecke, Macquarie University
Past Chair, Judith Louise Walls, University of St. Gallen
Operations and Supply Chain Management (OSCM)
Chair, Rachna Shah, University of Minnesota
Chair-Elect, Sean M. Handley, University of South Carolina
Program Chair, Stephanie Eckerd, Indiana University
PDW Chair, Kai Dominik Foerstl, EBS Business School
Past Chair, David Cantor, Iowa State University
Public and Nonprofit (PNP)
Chair, Amy E. Smith, UMass Boston
Chair-Elect, Deborah Blackman, University of New South Wales
Program Chair, Justin Stritch, Arizona State University
PDW Chair, Adam Eckerd, IUPUI
Past Chair, Shahidul Hassan, The Ohio State University
Research Methods (RM)
Chair, Zhen Zhang, Arizona State University
Chair-Elect, Daniel Judson Beal, Virginia Tech
Program Chair, Kris Byron, Georgia State University
PDW Chair, Andreas Schwab, Iowa State University
Past Chair, Marcus Butts, Southern Methodist University
Strategizing Activities and Practices (SAP)
Chair, Virpi Ilona Sorsa, Hanken School of Economics
Chair-Elect, Katharina Dittrich, Warwick Business School
Program Chair, Leonhard Dobusch, Universität Innsbruck
PDW Chair, Eric Knight, University of Sydney Business School
Past Chair, Rajiv Nag, Drexel University
Social Issues in Management (SIM)
Chair, Andrew C. Wicks, The Darden School, University of Virginia
Chair-Elect, Katherina Pattit, University of St. Thomas
Program Chair, Colin Patrick Higgins, Deakin University
PDW Chair, Cristina Neesham, Newcastle University
Past Chair, Jill Ann Brown, Bentley University
Strategic Management (STR)
Chair, Timothy Folta, University of Connecticut
Chair-Elect, Heather Berry, George Washington University
Program Chair, Michael Leiblein, The Ohio State University
PDW Chair, Marie Louise Mors, Copenhagen Business School
Past Chair, Samina Karim, Northeastern University
Technology and Innovation Management (TIM)
Chair, Rahul Kapoor, Wharton School, University of Pennsylvania
Chair-Elect, Janet E.L. Bercovitz, University of Colorado Boulder
Program Chair, Maryann P. Feldman, University of North Carolina, Chapel Hill
PDW Chair, Sonali Shah, University of Illinois Urbana-Champ
Past Chair, Corey Phelps, McGill University
Board of Governors 2020-2021
Executive Committee
Quinetta Roberson, President, Villanova University
Herman Aguinis, President-Elect, George Washington University
Amy Hillman, Vice President & Program Chair, Arizona State University
Sharon Alvarez, Vice President-Elect & Program Chair-Elect, University of Pittsburgh
Jacqueline A-M. Coyle-Shapiro, Past President, The London School of Economics
Quinetta
Roberson
Herman
Aguinis
Amy
Hillman
Sharon
Alvarez
Jacqueline A-M.
Coyle-Shapiro
Representatives at Large
Diana Bilimoria, Case Western Reserve University, Representative at Large
Søren Henning Jensen, Copenhagen Business School, Representative at Large
Tammy L. Madsen, Santa Clara University, Representative at Large
Morten Huse, BI Norwegian Business School, Representative at Large
Isabel Metz, Melbourne Business School, Representative at Large
Nelson Phillips, Imperial College London, Representative at Large
Pratima Bansal, Ivey Business School, Western U, Representative at Large
Deanne N. Den Hartog, University of Amsterdam, Representative at Large
Ingrid Fulmer, Rutgers University, Representative at Large
Incoming Members
Vice President-Elect & Program Chair-Elect, 2021-2022, Peter Bamberger, Tel Aviv University
Representative at Large, 2021-2024, Cynthia E. Devers, Texas A&M University
Representative at Large, 2021-2024, Lucy L. Gilson, University of Connecticut
Representative at Large, 2021-2024, Keld Laursen, Copenhagen Business School